Preparation
In a bowl, combine the flour, sugar and salt. Whisk in the eggs, ½ cup (125 ml) of milk and the vanilla until smooth. Gradually add the remaining milk, stirring constantly. Whisk in the melted butter.

Heat a 9-inch (23 cm) non-stick skillet over medium heat. When the skillet is hot, brush with a little softened butter.

For each crepe, pour about 3 tbsp (45 ml) of batter in the centre of the skillet. Tilt the skillet to spread the batter evenly until it covers the bottom of the skillet. When the edge peels off easily and begins to brown, it's time to flip the crepe with a spatula. Continue cooking for 10 seconds, until cooked through, and remove from the skillet.

Place the cooked crepes on a plate as you go. Cover with aluminum foil to keep them from drying out and to keep them warm. Delicious with maple syrup or blueberry sauce.
Note
This recipe is from My Lil' Ricardo
To help you with this recipe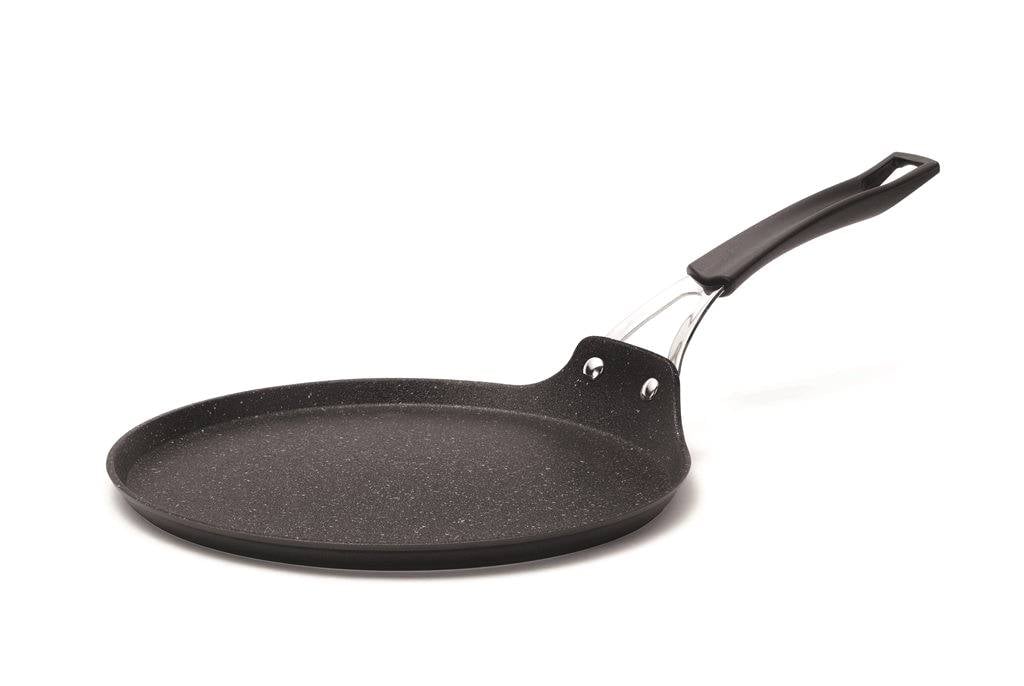 This robust forged aluminum crepe pan is made with The Rock technology, a high-tech process that makes the pan three times more resistant than regular Teflon finish. Because of its superior non-stick attributes, it is perfect for making crepes or French toast, or for frying eggs.
54.99 $
SHOP NOW