Preparation
Place rice in a bowl and cover with cold water. Gently rinse rice until water becomes cloudy. Drain and repeat four to five times or until water runs completely clear. Leave rice in a sieve until it is well drained.

Place rice and water into a rice cooker. Close the lid and start the cooking process.

In a small bowl, combine vinegar, salt and sugar until it dissolves. Set aside.

Place cooked rice in a bowl, ideally a stainless steel bowl. Add rice vinegar mixture and stir with a spatula. Stir until all rice has absorbed liquid (beware of hot steam). Make a hole in the centre of the rice and let rest for 5 minutes. Repeat two or three times. Let cool to room temperature. The rice is ready to be used to make sushi.
Note
This recipe was developed in collaboration with Genevieve Everell.
To help you with this recipe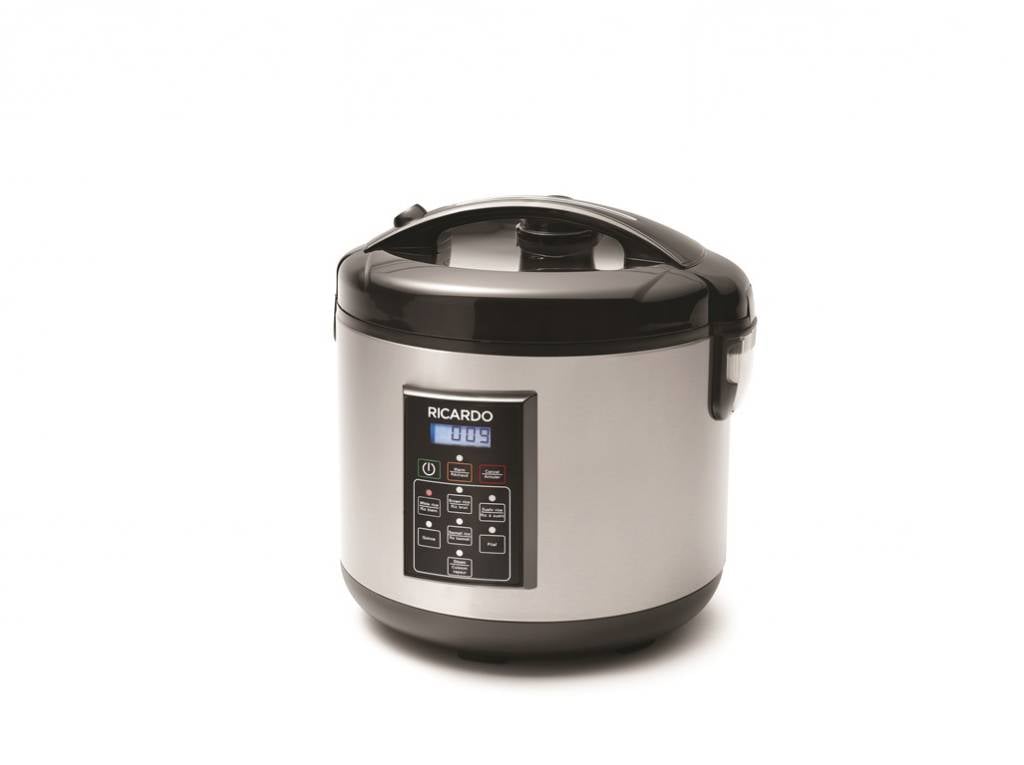 This rice cooker is perfect for cooking white, brown, sushi and basmati rice, as well as barley and quinoa, in both small and large quantities.
69.99 $
SHOP NOW