Ingredients
Coating
Doughnuts
Preparation
Coating
In a bowl, combine sugar and cinnamon. Set aside.
Doughnuts
Preheat oil in the deep fryer to 180 °C (350 °F). Line a baking sheet with two layers of paper towels.

In a large bowl, combine flour, cornstarch, sugar, baking powder and salt. Stir in remaining ingredients and combine until smooth.

With a 15 ml (1 tablespoon) ice cream scoop, spoon ten balls of dough at a time into hot oil and fry for 6 to 7 minutes, turning halfway through, until doughnuts are golden brown. Drain on paper towel.

Let cool and roll in sugar and cinnamon mixture. Serve or freeze.
Note
You can keep fritters in an airtight container for about two days or you can freeze them as is, rolled in sugar. Let thaw to room temperature.
To help you with this recipe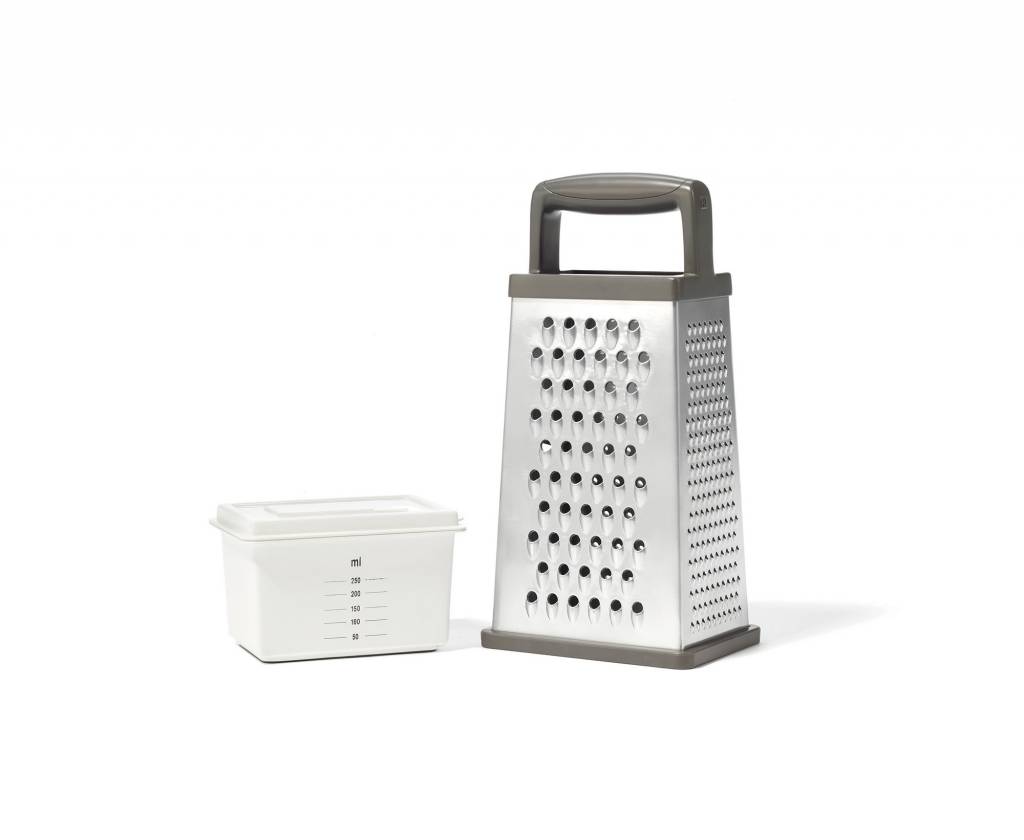 This 4-sided grater can do everything from zest lemons to grate potatoes. Its non-slip base provides comfort and stability. With the graduated container, freshly grated ingredients can be stored in the refrigerator.
29.99 $
SHOP NOW