Ingredients
Sauce
Turkey Cutlets
Preparation
Sauce
In a small saucepan, soften garlic in oil. Season with salt and pepper. Add tomatoes. Bring to a boil. Simmer over low heat for 15 minutes or until sauce has thickened. Set aside.
Turkey Cutlets
With the rack in the middle position, preheat oven to 200 °C (400 °F).

In one shallow bowl, place flour. Beat eggs in a second shallow bowl and breadcrumbs in a third.

On a work surface, slightly flatten cutlets. Season with salt and pepper. Dredge cutlets in flour. Dip in beaten eggs. Drain. Press in breadcrumbs until well covered.

In a large non-stick skillet over medium heat, heat butter and oil. Brown cutlets, one or two at a time. Add oil during cooking, if needed. Drain cutlets on paper towel before placing them on a baking sheet. Spoon sauce over cutlets. Top with ham slices and sprinkle with cheese.

Bake for 15 minutes or until cheese has melted. Serve with a green vegetable or buttered noodles.
To help you with this recipe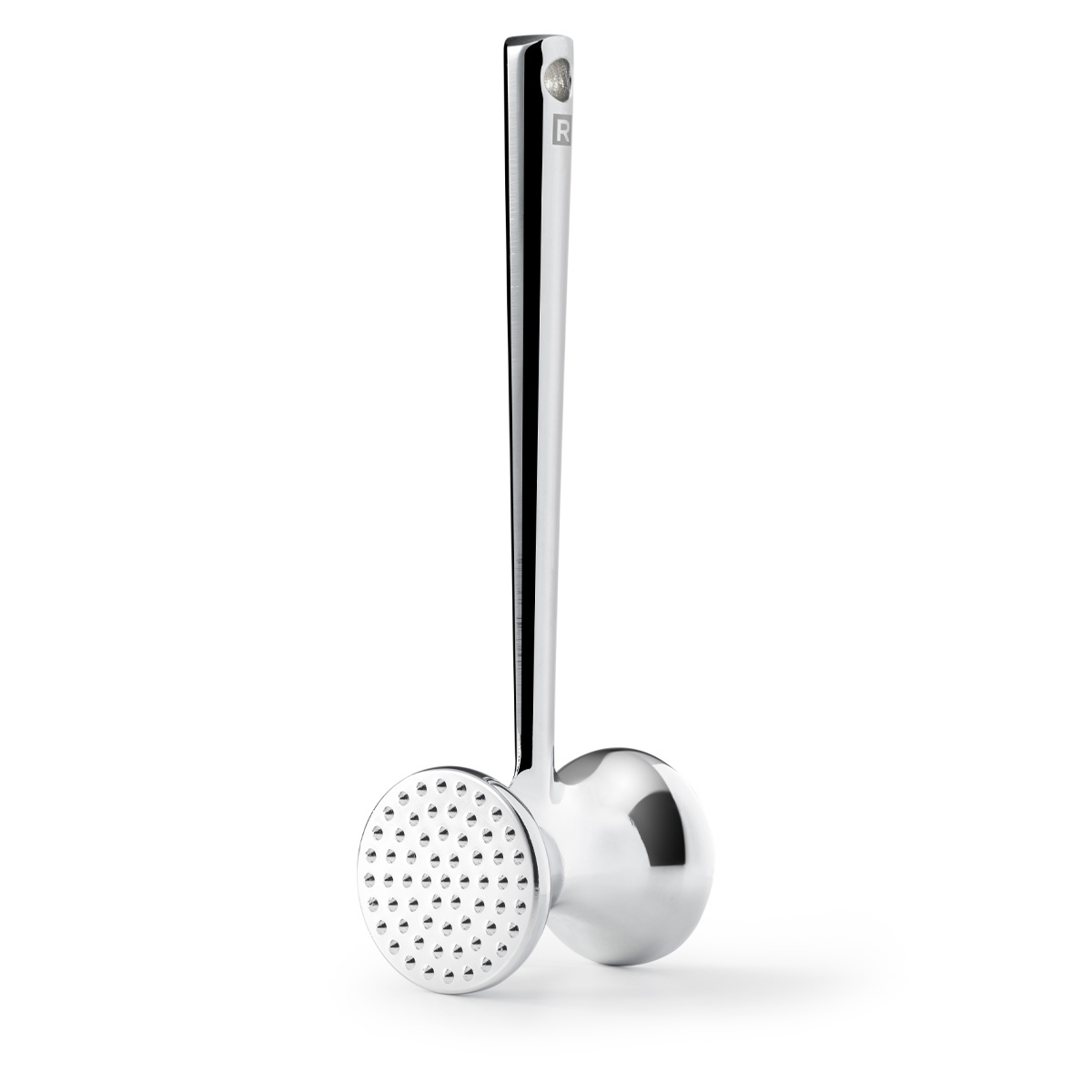 This practical two-sided tool is made of chrome aluminum. The smooth side is used to pound and flatten meat to your preferred thinness, allowing for even cooking. The textured side, with spikes, is used to tenderize meat or poke tiny holes for easy flavour infusion.
22.99 $
SHOP NOW