Preparation
In a 750-ml (3-cup) jar, gently spoon ingredients in order, one after the other, so as to create layers. Close jar tightly.
Note
To write on the label:
To prepare brownies
Add 125 ml (½ cup) of water, 125 ml (½ cup) of canola oil and 2 eggs. Whisk until batter is smooth. Pour into a 20-cm (8-inch) square pan, buttered and lined with a strip of parchment paper. Bake in the middle of the oven for 35 to 40 minutes at 170 °C (325 °F) until a toothpick inserted in the centre of the brownies comes out with lumps. Let completely cool. Remove from pan and cut into squares. Makes 16 pieces.
To help you with this recipe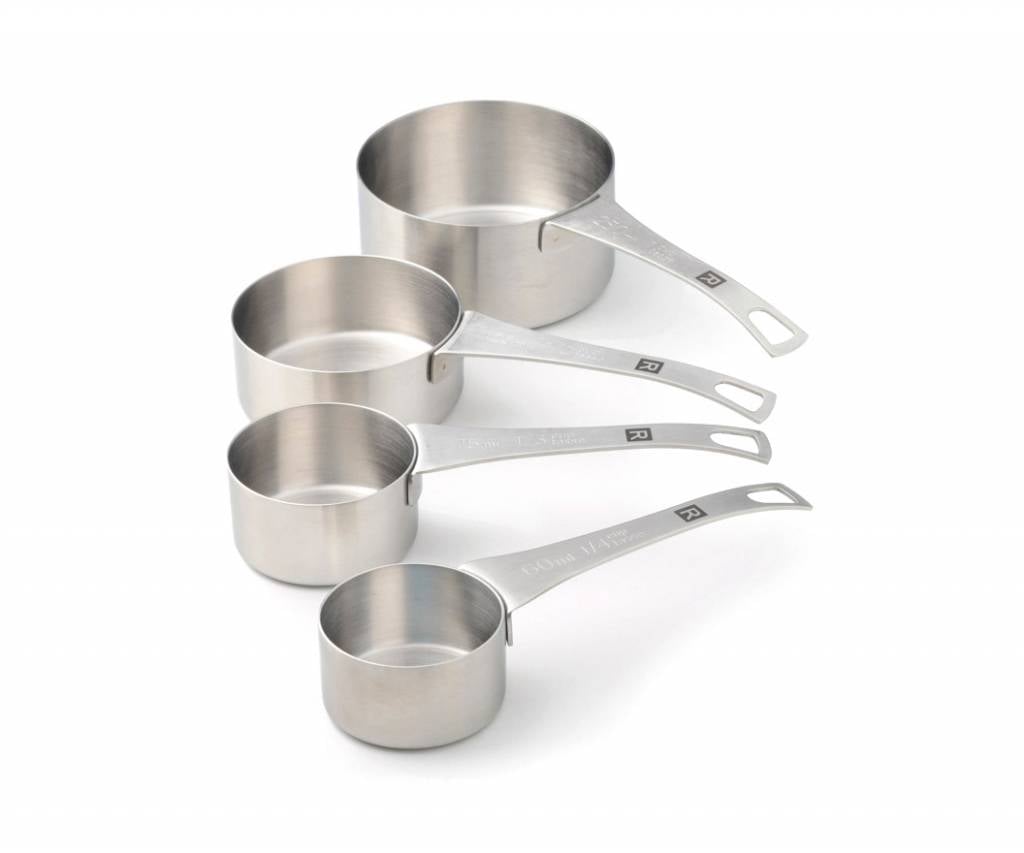 This set of 4 stainless steel measuring cups will measure ingredients with precision. Professional grade quality, these cups can be inserted into each other for easy storage.
35.99 $
SHOP NOW