Ingredients
Cream of tomato soup
Floating islands
Preparation
Cream of tomato soup
In a large saucepan over medium heat, soften the onion and garlic in the oil. Add the tomatoes and broth. Bring to a boil and cook over medium heat for 20 minutes.

Purée in a blender. Strain through a fine-mesh sieve. Stir in the cream and adjust the seasoning.
Floating islands
In a bowl, beat the egg white and corn syrup with an electric mixer until stiff peaks form. Add the tarragon. Season with salt.

Pour the water into a microwave-safe dish. Use 2 tablespoons to form an egg-shaped meringue with 1 heaping tablespoon of the egg whites. Place it on the water. Repeat 3 times, leaving a space between each meringue. Microwave on high power until puffed up, 15 to 20 seconds. Place an island in the centre of each serving of soup.
To help you with this recipe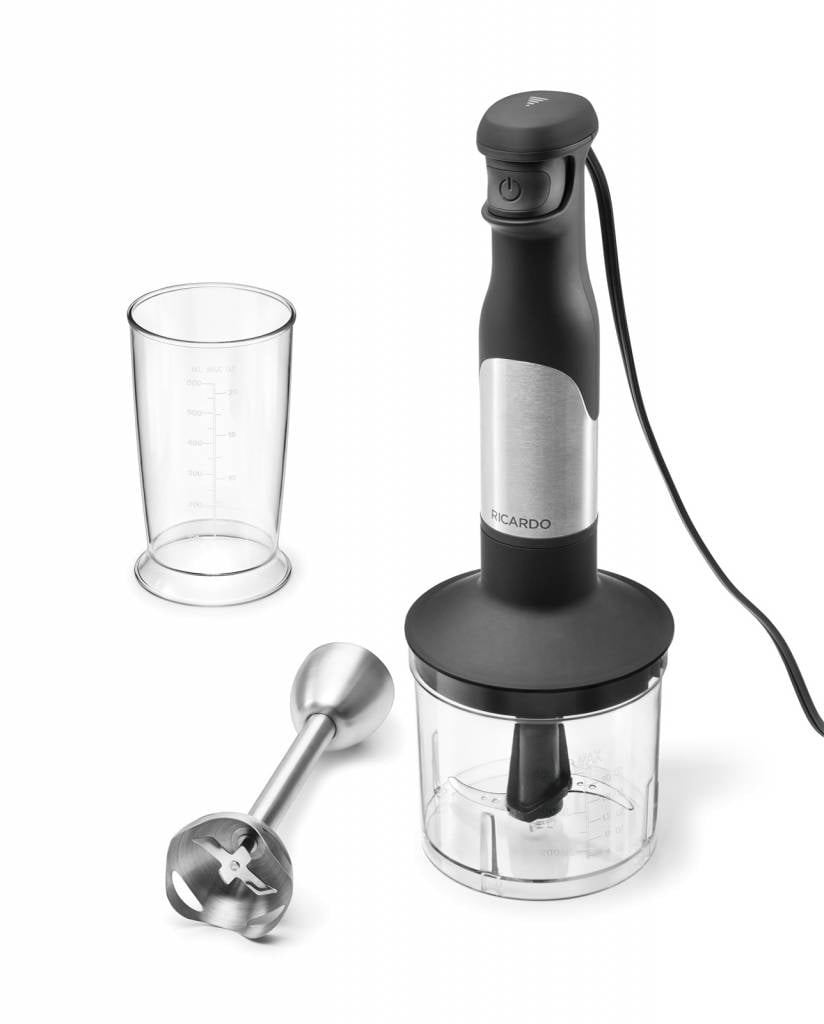 The RICARDO Hand blender features a stainless steel blender shaft that is perfect for making purées, sauces and soups directly in the cooking pot.
69.99 $
SHOP NOW