Ingredients
Chocolate Whipped Cream
Cake
Preparation
Chocolate Whipped Cream
Place chocolate in a bowl. In a saucepan, bring cream to a boil. Pour hot cream over chocolate and let melt for about 1 minute. With a whisk, stir until smooth. Cover with plastic wrap directly on cream. Refrigerate for about 8 hours or 4 hours by placing bowl over ice, to speed up cooling.
Cake
With the rack in the middle position, preheat the oven to 180 °C (350 °F). Line a 43 x 30-cm (17 x 12-inch) baking sheet with parchment paper, letting it hang over both sides. Generously butter and flour paper and sides. Set aside.

In a bowl, sift together flour, cocoa, salt and baking soda. Stir and set aside.

In another bowl, beat egg whites with an electric mixer until soft peaks form. Gradually add 125 ml (½ cup) of sugar, beating until stiff peaks form. Set aside.

In a third bowl, cream butter and 125 ml (½ cup) of sugar with an electric mixer. Add egg yolks and vanilla. At low speed, add dry ingredients alternately with milk. With a spatula, gently fold egg whites into batter. Spread evenly on the baking sheet. Bake for about 15 minutes or until a toothpick inserted in the centre of the cake comes out clean.

Place parchment paper over a wire rack. Sprinkle with 30 ml (2 tablespoons) of sugar. Right out of the oven, sprinkle the top of the cake with remaining sugar (30 ml/2 tablespoons) before flipping it over parchment paper. Leave the baking sheet over cake to retain its moisture. Let cool completely to room temperature, about 1 hour.
Assembly
With an electric mixer or whisk, whip cooled chocolate cream until stiff but still supple peaks form (don't overbeat or cream will turn into butter).

Carefully remove the baking sheet and parchment paper. Cut off cake edges to straighten sides. Evenly spread chocolate cream over cake. Roll cake from the short side. Do not worry if cake has a tendency to crack. Place on a serving dish.
Note
You can prepare log the day before. Keep it in the refrigerator.

Sprinkled sugar helps the crackled effect that resembles the bark of a real log and prevents cake from sticking to paper once flipped.
To help you with this recipe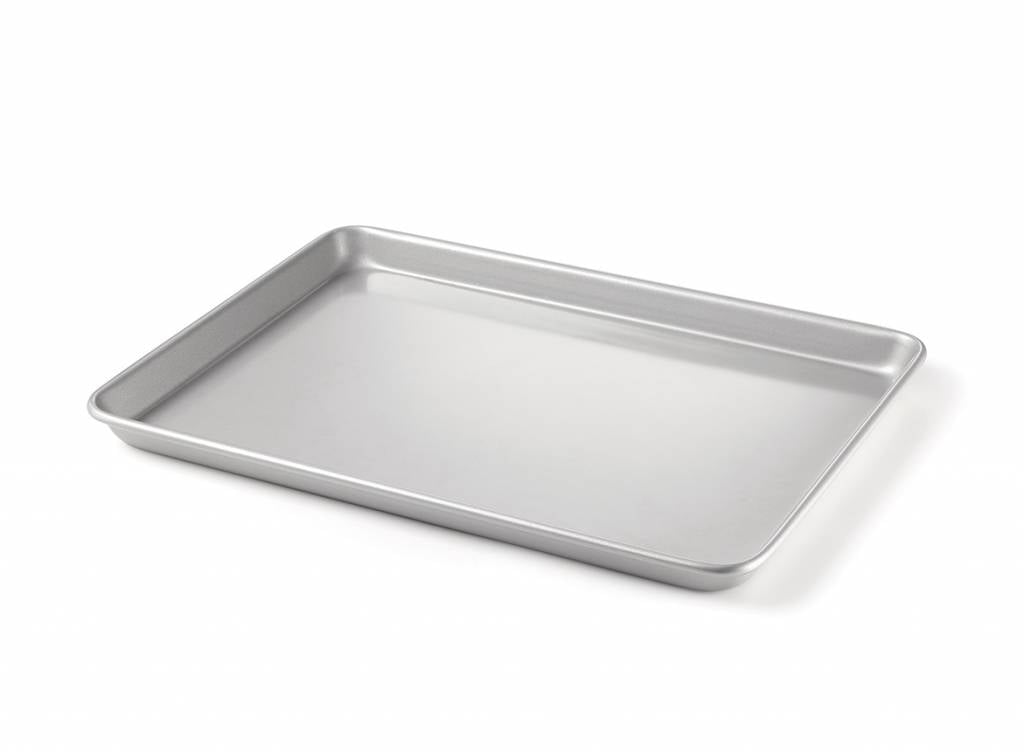 This must-have cooking accessory is perfect for baking cookies, pastries, meat or a whole meal making sheet pan dinner and getting the weeknight meal on the table fast.
25.99 $
SHOP NOW