Preparation
Line a baking sheet with parchment paper.
Stuffed Chicken
Keep 15 ml (1 tbsp) of the duck fat aside. In a food processor, combine the foie gras and the remaining fat.

On a cutting board, open the chicken flat. To do this, place the chicken on its back. With a chef's knife or kitchen shears, cut out the backbone.

With your fingers, gently loosen the skin from the breast and thighs of the chicken without tearing the skin. Spread the foie gras mixture evenly under the skin. Place the chicken flat on the baking sheet. Refrigerate for 2 hours for the foie gras to set.

With the rack in the middle position, preheat the oven to 190 °C (375 °F).

Brush the chicken with the reserved duck fat and sprinkle with the breadcrumbs. Season with salt and pepper.

Roast for 1 hour and 15 minutes to 1 hour and 30 minutes or until a thermometer inserted into the thigh without touching the bone reads 82 °C (180 °F). Keep the chicken warm while making the gravy with the pan drippings.
Gravy (optional)
In a saucepan, whisk the broth, ice wine and flour until smooth. Add the pan drippings and bring to a boil, whisking constantly. Simmer gently for about 2 minutes. Adjust the seasoning.

Serve with mashed potatoes (see recipe) and carrots.
To help you with this recipe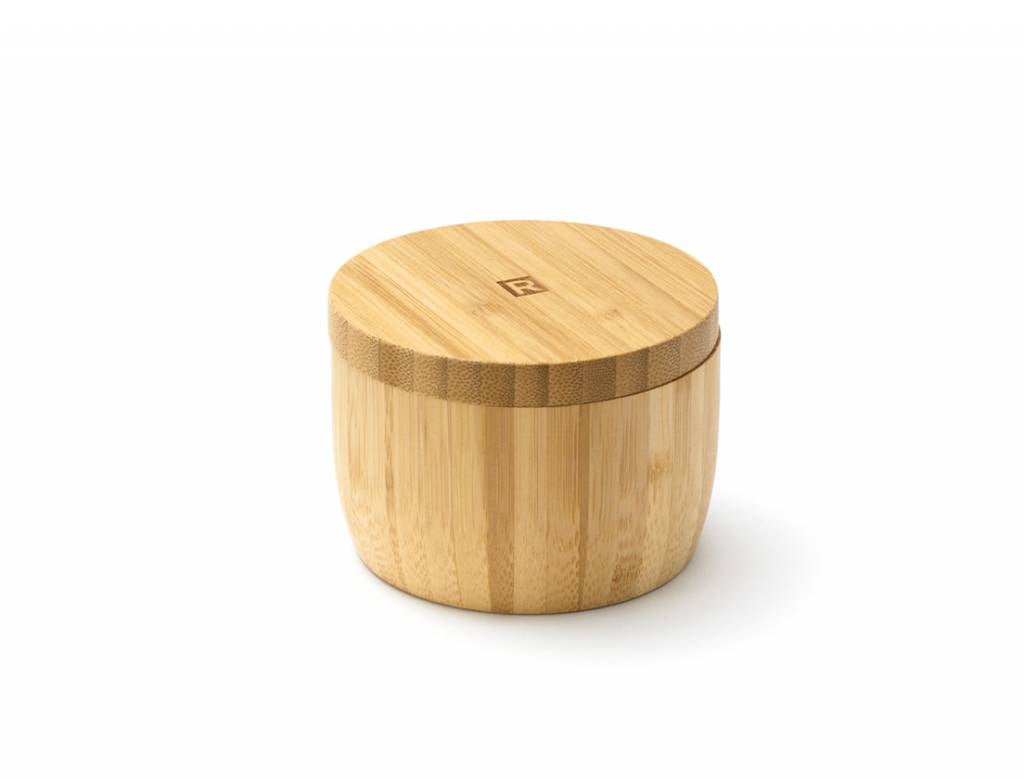 This elegant bamboo salt cellar keeps salt, spices and dried herbs close by. The lid is equipped with a magnet to ensure an airtight seal and avoid spills.
15.99 $
SHOP NOW