Ingredients
Chicken
Sauce
Preparation
Chicken
In a small bowl, combine the maple syrup and 1 tsp (5 ml) oil.

Place the chicken on a plate. Using your hands, coat the chicken in the maple syrup mixture. Season with salt, concentrating on the thighs and breast. Let rest for 15 minutes. Drain the chicken to remove any water that has collected on the plate.

With the rack in the middle position, preheat the oven to 375°F (190°C).

Meanwhile, in a large roasting pan, toss the vegetables with the remaining oil (2 tbsp/30 ml). Season with salt and pepper. Make some room in the centre of the roasting pan and place the chicken in the middle, making sure there and no vegetables under the chicken. Sprinkle the chicken with thyme. Spread the vegetables around the chicken.

Bake for 1 hour 15 minutes or until a thermometer inserted into the thigh, without touching the bone, reads 180°F (82°C). Transfer the chicken and vegetables to a warm serving plate. Keep the roasting pan, with the cooking juices, warm for the sauce.
Sauce
Meanwhile, in a small saucepan, off the heat, dissolve the corn starch in the broth. Add the garlic. Bring to a boil while whisking constantly. Simmer over low heat for 10 minutes or until the sauce has thickened.

Pour the sauce into the roasting pan to deglaze it. Mix well. Strain through a sieve, if desired. Pour the sauce into a gravy boat.

Serve the roast chicken with the vegetables and sauce.
Note
A rutabaga is a round, purple and yellow vegetable. It's a hybrid between a cabbage and a turnip.
To help you with this recipe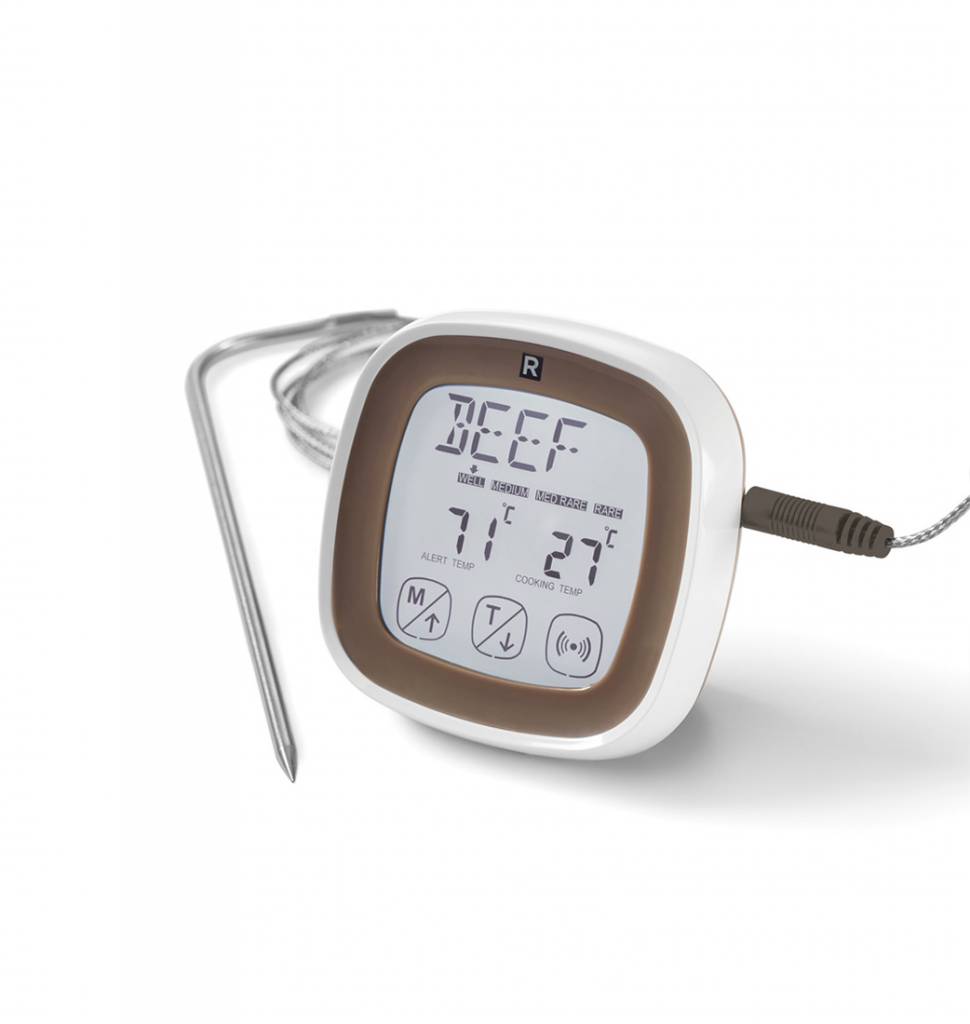 This thermometer is the secret to cooking turkey, chicken or cake to perfection. It can measure temperature directly in the oven thanks to its resistance to high temperatures.
38.99 $
SHOP NOW