Preparation
Install a steamer basket at the bottom of a large 12litre (3gallon) pot. Add the water. Cover and bring to a boil.

Add the potatoes and salt. Cover and simmer for 5 minutes.

Add the crabs and lemons. Sprinkle with 60 ml (1/4 cup) of the Old Bay spice mixture. Cover and cook for 10 minutes.

Add the sausage and beans. Cover and cook for an additional 10 minutes.

Add the shrimp, sprinkle with the remaining Old Bay spices (15 ml / 1 tbsp). Cover and cook for 5 more minutes or until the shrimp are cooked. Adjust the seasoning.

Place the crab and the remaining ingredients in one or two large serving plates. Drizzle with the cooked lemon's juice and some of the cooking liquid.
Note
You can also make this recipe with cooked crab. You then have to add them at the end of cooking along with the sausage and beans.
Not without my Old Bay Created by a German immigrant in 1939 in the Chesapeake Bay in Maryland, this spice blend includes, in proportions closely guarded secret, mustard, paprika, celery salt, bay leaf, clove, nutmeg, ginger and cardamom. Ubiquitous on the American east coast, the little yellow box made its way into our fishmongers.
To help you with this recipe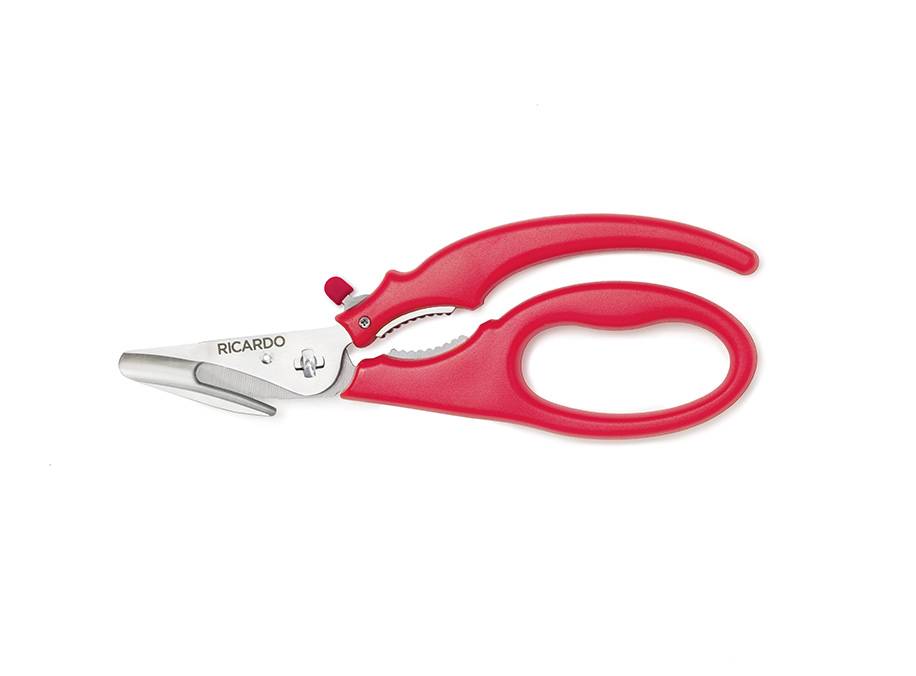 These seafood scissors were designed with the lobster, crab and crayfish lover in mind. Robust, they can cut through even the toughest shells. Their lock-and-spring system guarantees mess-free meals and safe handling.
15.99 $
SHOP NOW