Preparation
Sweet Potatoes
Preheat the grill, setting the burners to medium-high.

Stack two sheets of foil on top of each other. Place the vegetables at the centre of the foil and drizzle with the oil. Season with salt and pepper. Tightly seal into a packet (papillote) and place directly on the barbecue grill. Close the lid and cook for 12 to 15 minutes or until the potatoes are tender. Open the foil packet and set the vegetables aside in a bowl.
Chipotle Shrimp
Meanwhile, in a bowl, combine all of the ingredients. Season with salt and pepper. Let marinate for 10 minutes.

Oil the barbecue grate. Grill the shrimp for 2 minutes on each side or until cooked through. Shell the shrimp. Set aside in a bowl.
Toppings
Quickly grill the tortillas on both sides until warm.

Place the remaining toppings in separate bowls. Arrange the bowls at the centre of the table along with the sweet potato mixture, shrimp and tortillas. Let your guests prepare their own tacos with the toppings of their choice.
Note
Shrimp grilled with their shells on leaves them plump and juicy.
To help you with this recipe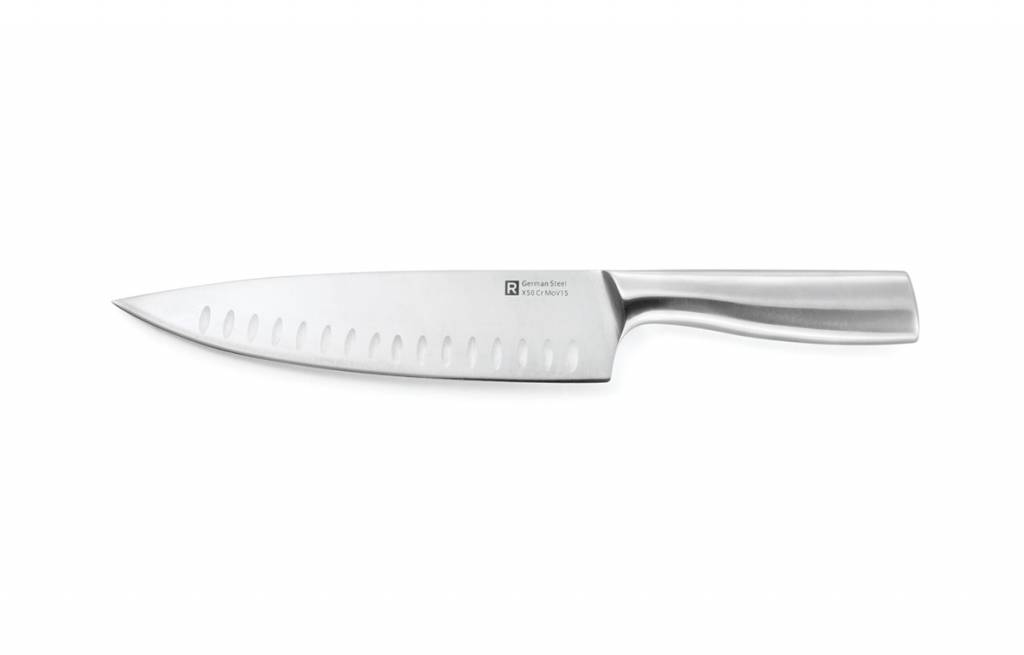 This chef's knife was designed by RICARDO's Test Kitchen staff. Its weight and ergonomic handle are perfectly balanced. The sharp blade provides perfect cuts, while its bevelled grooves ensure meat will not stick to it.
54.99 $
SHOP NOW