Ingredients
Peanut Topping
Salmon
Preparation
Peanut Topping
Finely grate the lime zest and place in a bowl. Using a knife, cut away the white pith and membrane from the lime to reveal the flesh. Finely chop the flesh and add to the bowl of zest.

In a small pot over medium-high heat, brown the shallot, garlic and ginger in the oil. Add the peanuts and honey. Cook for 1 minute. Pour into the bowl of lime. Add the sambal oelek. Set aside at room temperature.
Salmon
Preheat the grill, setting the burners to high. Oil the grate.

Place the salmon on a large plate.

In a bowl, combine the miso and honey. Using a pastry brush, cover the fish with the miso mixture. Oil the salmon and broccoli. Season with salt and pepper.

Grill the broccoli on all sides. Keep warm.

Grill the salmon, flesh side down, for 2 to 3 minutes or until nice grill marks form. Gently turn the fish over and cook for 10 minutes or until the desired doneness. The skin may stick to the grill.

Place the fish on a serving dish along with the broccoli. Drizzle with some peanut topping and serve any remaining topping on the side.
To help you with this recipe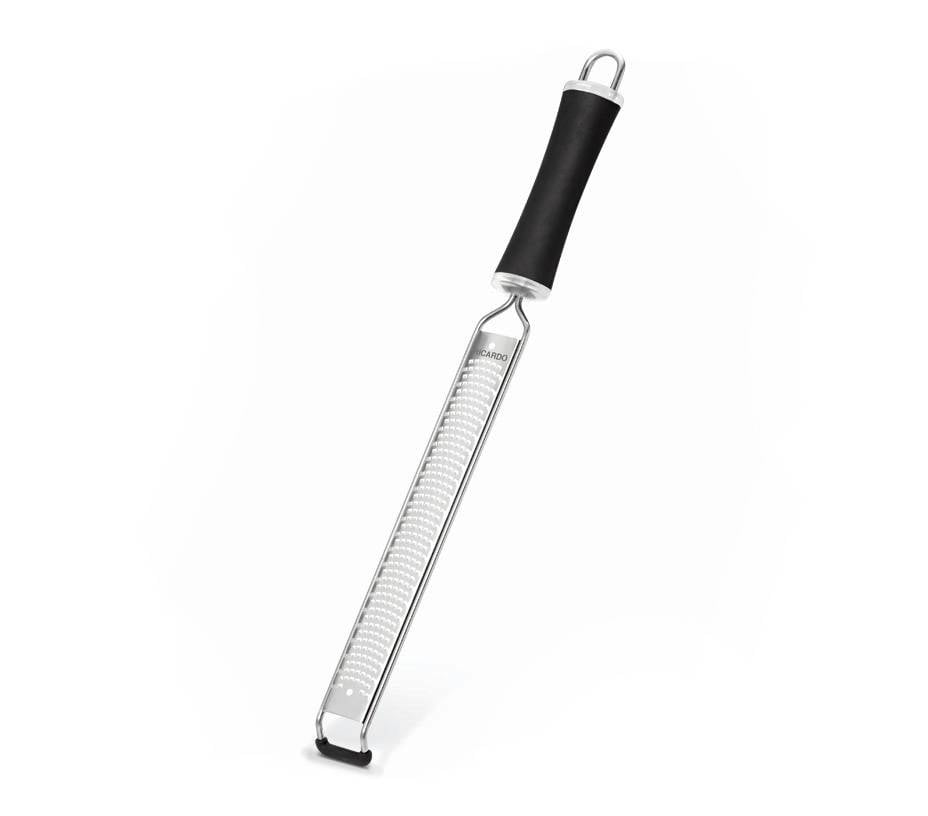 This long stainless steel grater with a fine blade is perfect for grating the zest of citrus fruits, as well as nutmeg or garlic. The handle and the non-slip strip allows for a comfortable and secure grip.
16.99 $
SHOP NOW