Preparation
In a saucepan, bring the broth to a boil. Season the fish fillets with salt and pepper. Reduce the heat to low. Place the fish in the simmering broth and poach for about 3 minutes or until they are cooked and flake easily. Remove the fish from the broth and set aside on a plate. Keep the broth warm.

In another saucepan, soften the vegetables, except for the green part of the leek, in the oil. Season with salt and pepper. Add the warm broth and simmer for about 20 minutes or until the vegetables are cooked.

If desired, in a small pot of salted boiling water, blanch the green leek slices for 3 minutes. Cool under cold water and drain. Set aside.

In a blender, purée the soup until smooth. Adjust the seasoning.

Ladle the soup into bowls. Flake the fish and divide it among the bowls. Add a few green leek slices. Drizzle with olive oil and season with pepper, to taste.
To help you with this recipe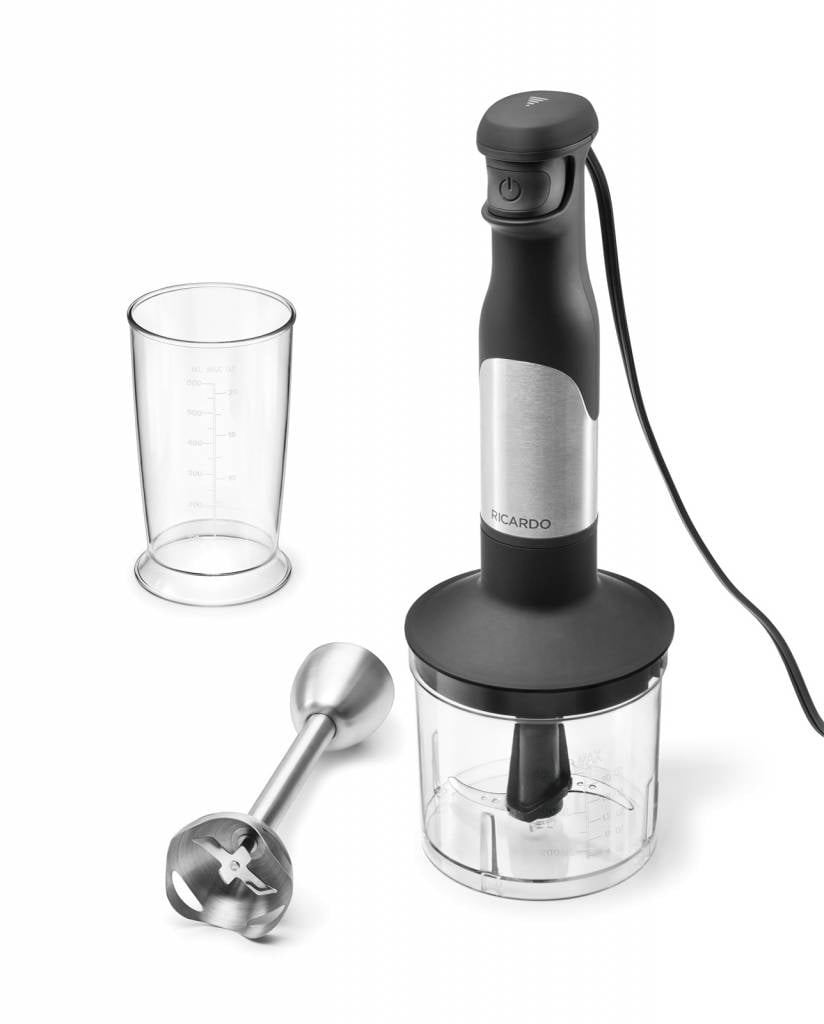 The RICARDO Hand blender features a stainless steel blender shaft that is perfect for making purées, sauces and soups directly in the cooking pot.
69.99 $
SHOP NOW