Preparation
With the rack in the middle position, preheat the oven to 350°F (180°C). Butter and line a 17 x 12-inch (43 x 30 cm) baking sheet with parchment paper letting it hang over two sides.

In a bowl, combine the cereal, oats, flour, baking powder, cinnamon and salt. Set aside.

In another bowl, cream the butter, almond butter and brown sugar with an electric mixer. Add the eggs and beat until smooth. Add the dry ingredients alternately with the milk, until the batter is just moistened. With a spatula, stir in the almonds, chocolate and raspberries.

Spread and lightly press the batter in an even layer into the prepared pan. Bake for about 30 minutes or until lightly golden brown.

Let cool completely before cutting into bars.
To help you with this recipe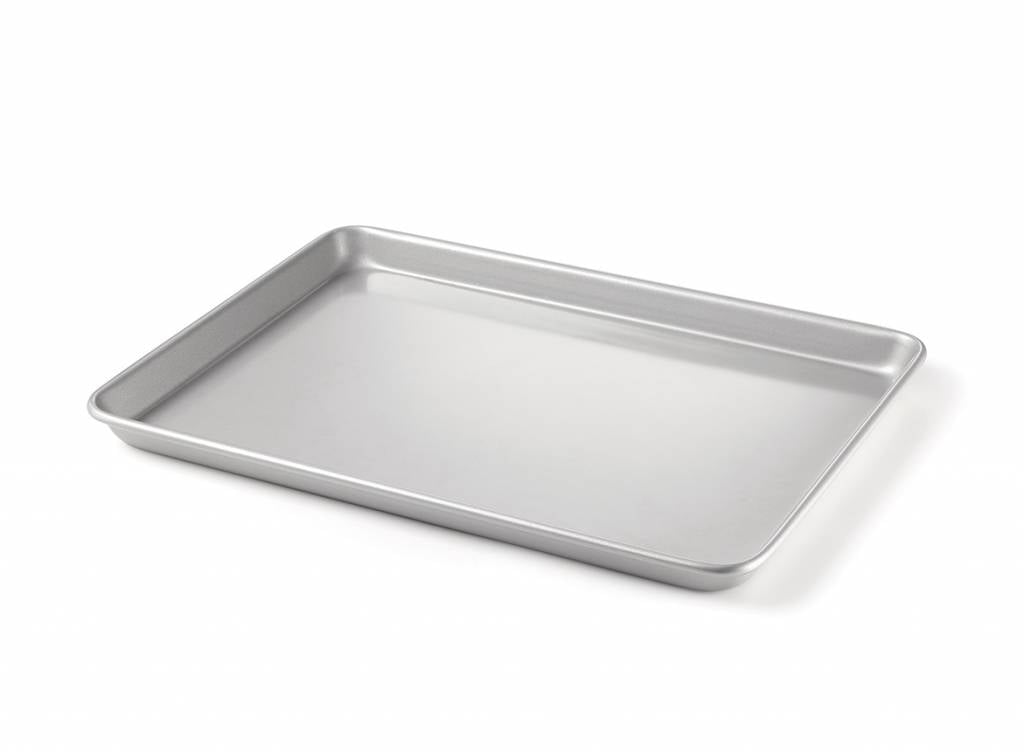 This must-have cooking accessory is perfect for baking cookies, pastries, meat or a whole meal making sheet pan dinner and getting the weeknight meal on the table fast.
25.99 $
SHOP NOW