Thought your slow cooker was only for the colder months? Think again! It's the perfect ally for all of your summer events, whipping up the perfect recipe for tender, fall-apart ribs!
Ingredients
Dry Rub
Barbecue Sauce
Preparation
Dry Rub
In a large bowl, combine the brown sugar, chili powder, salt, pepper and onion powder.

On a work surface, generously coat the ribs with the dry rub.

Place the ribs upright in the slow cooker. Cover and cook on Low for 6 hours. Maintain on Warm for up to 4 hours, if desired. Remove the ribs from the slow cooker.
Barbecue Sauce
Meanwhile, in a small pot over medium heat, cook the spices in the butter for 1 minute. Add the remaining ingredients. Bring to a boil, then simmer for 10 to 15 minutes or until the sauce is syrupy. Season with salt and pepper. The sauce will keep for 3 weeks in an airtight container in the refrigerator.

Preheat the grill, setting the burners to medium. Oil the grate.

Grill the ribs for 4 to 5 minutes on each side, brushing them with the sauce. Serve with the remaining sauce on the side.
Note
Oftentimes we remove the silver skin membrane found on the underside of the ribs. In this case, we leave it intact to keep the ribs from falling apart while they cook. The ribs can also be finished off in the oven under the broiler instead of on the barbecue. Remove the ribs from the slow cooker and place on a foil-lined baking sheet. Brush with barbecue sauce and place under the broiler for 5 to 6 minutes on each side or until nicely caramelized.
To help you with this recipe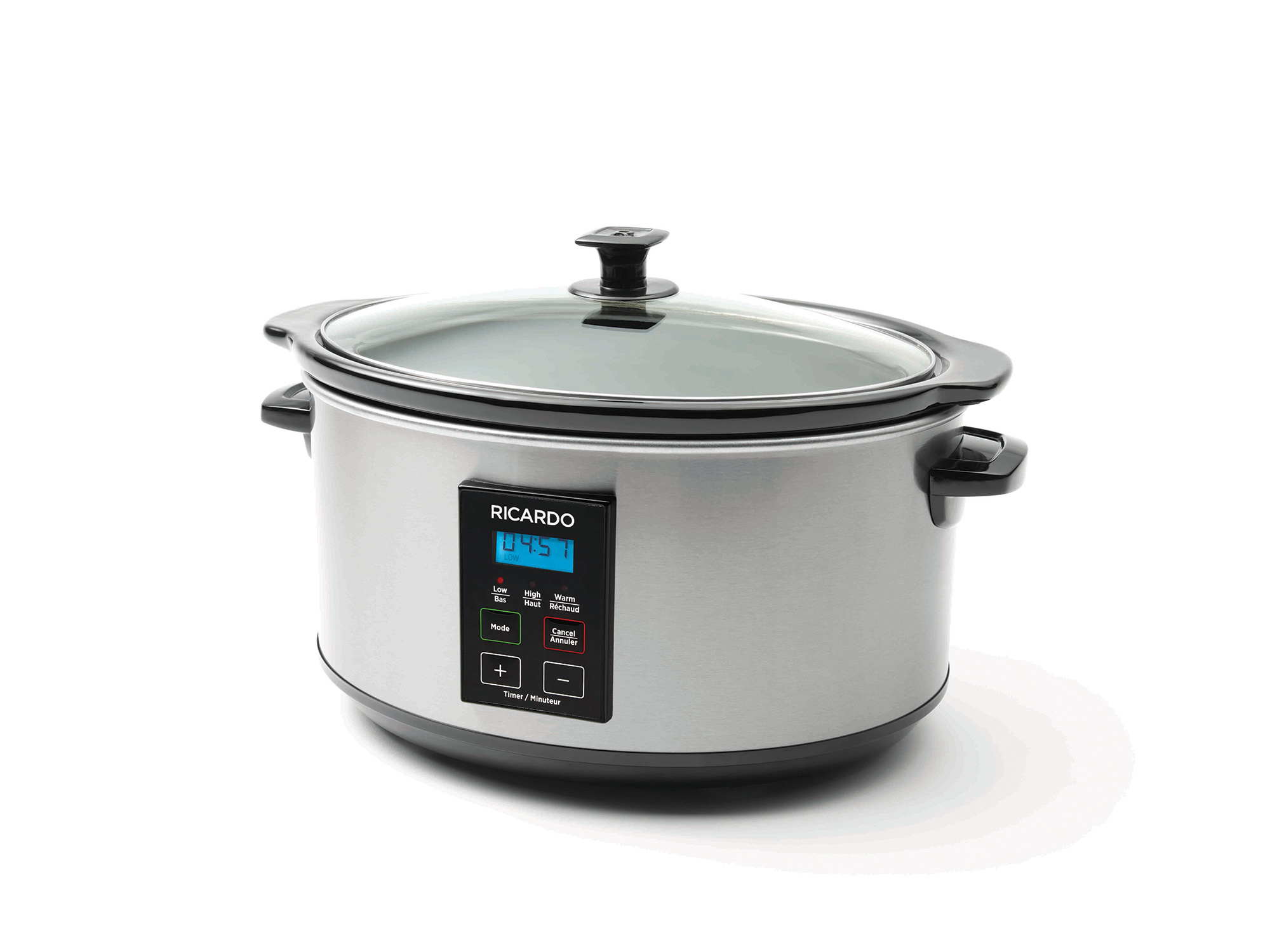 This slow cooker is the must-have kitchen appliance for every busy family. The size of this slow cooker is perfectly adapted to RICARDO recipes.
69.99 $
SHOP NOW