For those craving more meatless options, we created an elegant torte that's perfect for holiday entertaining. And it's ultra-simple to prepare: Your food processor does most of the work to make the sweet potato and quinoa base.
Ingredients
Torte
Vegetable Topping
Yogurt Sauce
Preparation
Torte
With the rack in the middle position, preheat the oven to 400°F (200°C). Oil a 9-inch (23 cm) tart pan with removable bottom.

With a fork, pierce the sweet potato several times and place it on a plate. Microwave for 6 to 8 minutes or until tender, turning halfway through cooking. Let rest for 5 minutes. Cut the sweet potato in half and scoop the flesh into a bowl. Coarsely crush with a fork to obtain about 3/4 cup (180 ml) of mashed sweet potato. Set aside.

In a food processor, finely chop the onion and garlic. Add the mashed sweet potato and process until smooth. Transfer to a bowl. Stir in the raw quinoa, flour and spices. Season with salt and pepper. Spread the mixture into the tart pan. With moistened fingers, press the mixture into an even layer. Brush the surface with the oil.

Bake for 30 to 35 minutes or until lightly golden brown and firm to the touch.
Vegetable Topping
Meanwhile, in a large non-stick skillet over medium heat, soften the carrot and leek in the oil for 5 minutes, covered. Add the broccoli and Brussels sprout leaves. Cook uncovered for 2 minutes. Season with salt and pepper. Stir in the pecans and lemon juice. Set aside.
Yogurt Sauce
In a small bowl, combine the yogurt, herbs and lemon juice. Season with salt and pepper.

Unmould the torte and place on a serving platter. Spread with the yogurt sauce and top with the vegetables.
To help you with this recipe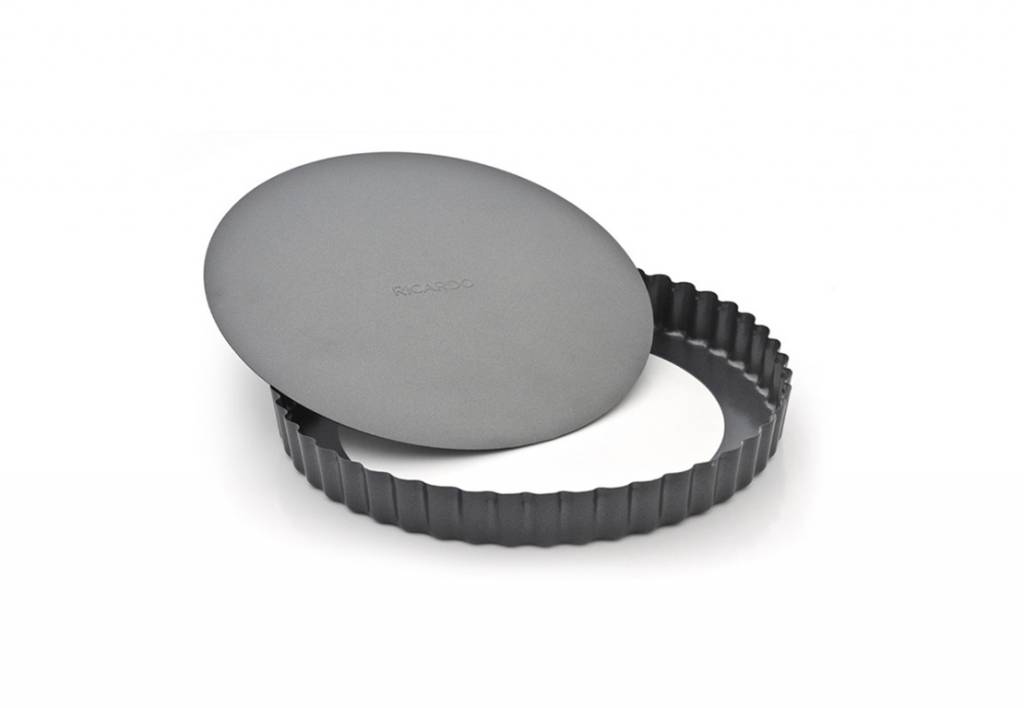 This round tart pan is perfect for baking both savoury and sweet tarts. The dark metal creates a crispy crust and the removable bottom allows for easy unmolding and cleaning.
16.99 $
SHOP NOW