How about a hearty, unexpected take on bacon and eggs? Borrowing comforting elements from two favourites—baked beans and shakshuka (a dish of North African origin that consists of eggs poached in aromatics, tomatoes, peppers and spices)—this family-style platter is a little sweet (thanks, molasses) and a little spicy (hello, harissa). There are terrific textural contrasts, too, with al dente white beans, roasted sweet potato and red pepper and, if you time it right (6 to 7 minutes), perfectly runny baked eggs.
Preparation
With the rack in the middle position, preheat the oven to 400°F (200°C). Line a baking sheet with parchment paper.

On the prepared baking sheet, combine the sweet potato, onion, bell pepper and bacon. Season with salt and pepper. Bake for 30 minutes, stirring halfway through cooking.

Meanwhile, in a bowl, combine the tomatoes, tomato paste, molasses and harissa paste. Add to the vegetables and toss to coat. Continue to bake for 15 minutes.

Remove the baking sheet from the oven. Gently stir in the beans. With a spoon, shape six wells in the vegetable mixture. Break an egg into each well. Continue to bake for 6 to 7 minutes or until the egg whites are cooked.

Sprinkle with the parsley. Serve with toasted bread, if desired.
To help you with this recipe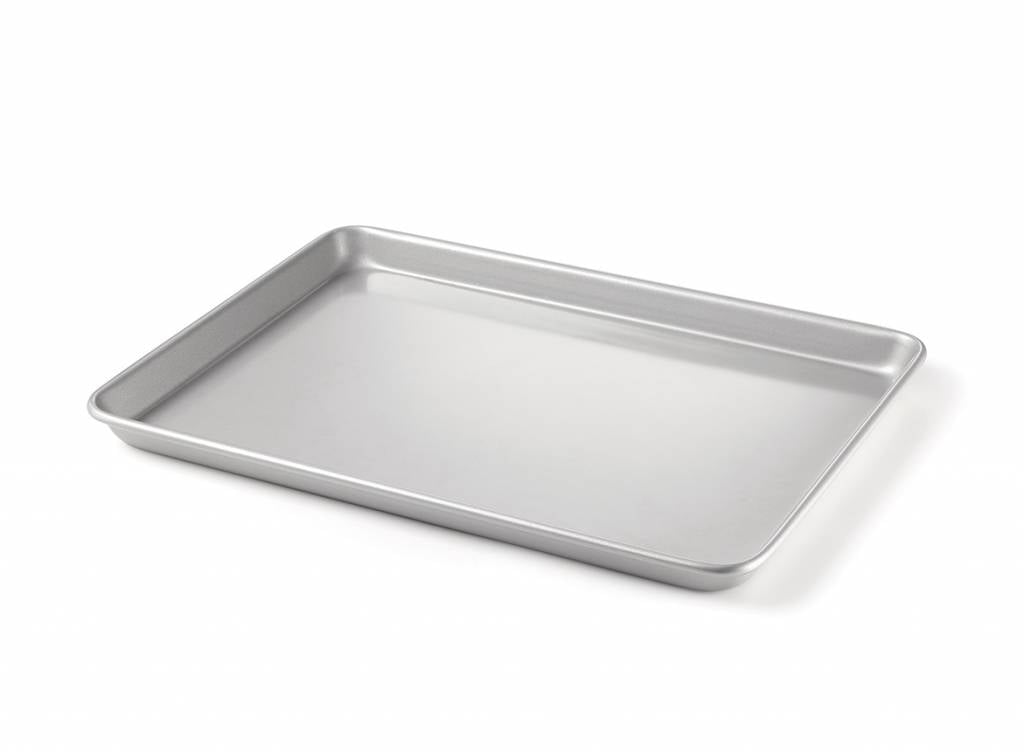 This must-have cooking accessory is perfect for baking cookies, pastries, meat or a whole meal making sheet pan dinner and getting the weeknight meal on the table fast.
25.99 $
SHOP NOW