"Sure, a soufflé requires some finesse, but the moment your spoon hits the warm, creamy centre you'll realize it was worth the effort." Kareen, kitchen director.
Preparation
With the rack in the middle position, preheat the oven to 375°F (190°C). Butter six to eight 1-cup (250 ml) straight-edged ramekins and generously sprinkle with sugar. Refrigerate.

Place the chocolate in a large bowl. Set aside.

In a small saucepan off the heat, dissolve the cornstarch in the milk. Bring to a boil and simmer for 30 seconds or until the mixture has thickened, stirring constantly. Pour over the chocolate and let melt for 2 minutes.

Gently stir the mixture until smooth. With a spatula, stir in the egg yolks. Set aside.

In another bowl, beat the egg whites and cream of tartar with an electric mixer until soft peaks form. Gradually add the sugar while beating until stiff peaks form.

Stir one-third of the meringue into the chocolate base to lighten. Very gently fold in the remaining meringue in two batches using a whisk, maintaining as much volume as possible. Spoon into the ramekins, filling to the top. Run the tip of a finger between the soufflé mixture and ramekin edge to create a groove. Wipe the rims clean. Place the ramekins on a baking sheet.

Bake for 20 minutes or until the soufflés have risen at least 1 inch (2.5 cm) above the ramekin rim. Serve immediately.
Note
Because the volume of the soufflé mixture can vary, you will be able to fill between six and eight ramekins.
To help you with this recipe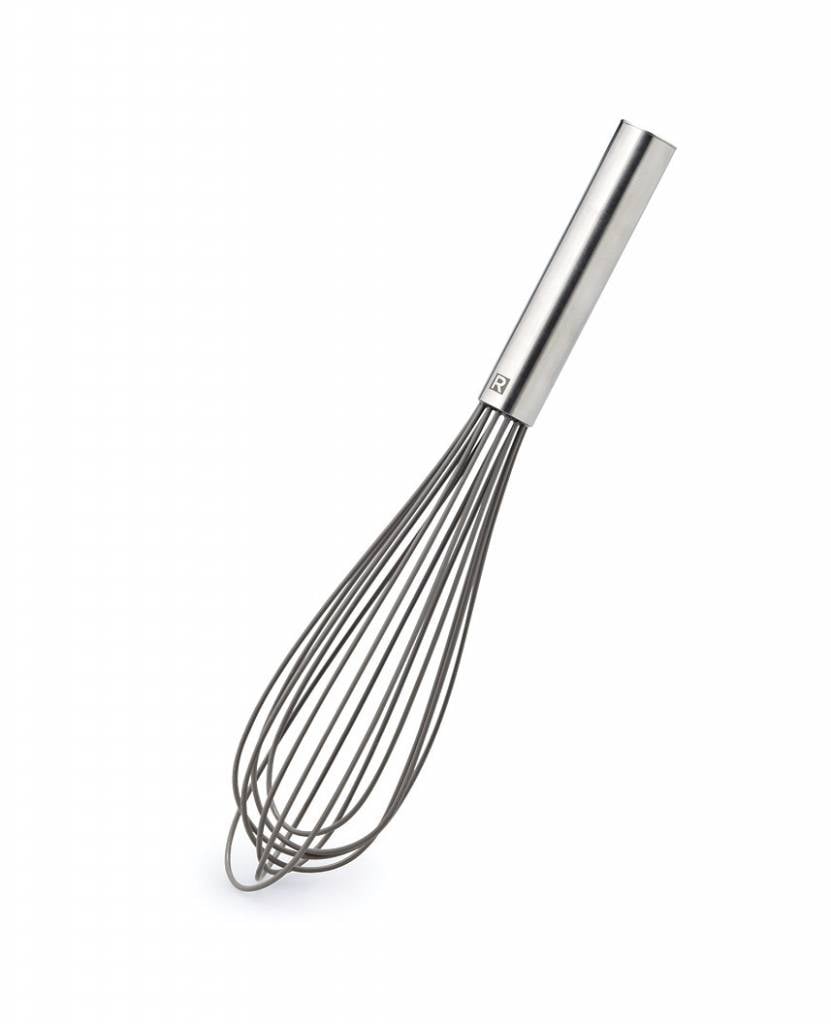 This silicone whisk allows you to whip cream, sauces and eggs efficiently.
12.49 $
SHOP NOW