An elegant meal on an ordinary Tuesday night? Thanks to this recipe that Ricardo often prepares for his family (his three daughters adore it), fine dining in a hurry is totally possible. With a few pork cutlets (which cook quickly) and a bottle of Marsala (or any other fortified wine, like port or sherry), you're off to the races. The only other ingredients you need are flour, butter, cornstarch and chicken broth...that's it!
Preparation
In a small bowl, whisk the cornstarch and 1/4 cup (60 ml) of the broth until smooth. Set aside.

In a pot, bring the remaining broth to a boil and let reduce by half. Set aside.

Meanwhile, on a work surface, place the cutlets between two layers of plastic wrap and flatten with a flat meat mallet or rolling pin. Season with salt and pepper.

On a large plate, dredge the pork in the flour and shake to remove any excess.

In a large stainless steel skillet over high heat, brown 2 to 3 cutlets at a time in the butter. Add more butter, if needed. Set aside on a plate and keep warm.

Deglaze the skillet with the Marsala and bring to a boil, scraping to loosen any browned bits from the bottom of the pan. Let the sauce reduce by half. Whisk in the reduced broth and the cornstarch mixture. Simmer for 2 minutes and adjust the seasoning.

Drizzle the sauce over the cutlets and serve with mashed potatoes and a green vegetable.
To help you with this recipe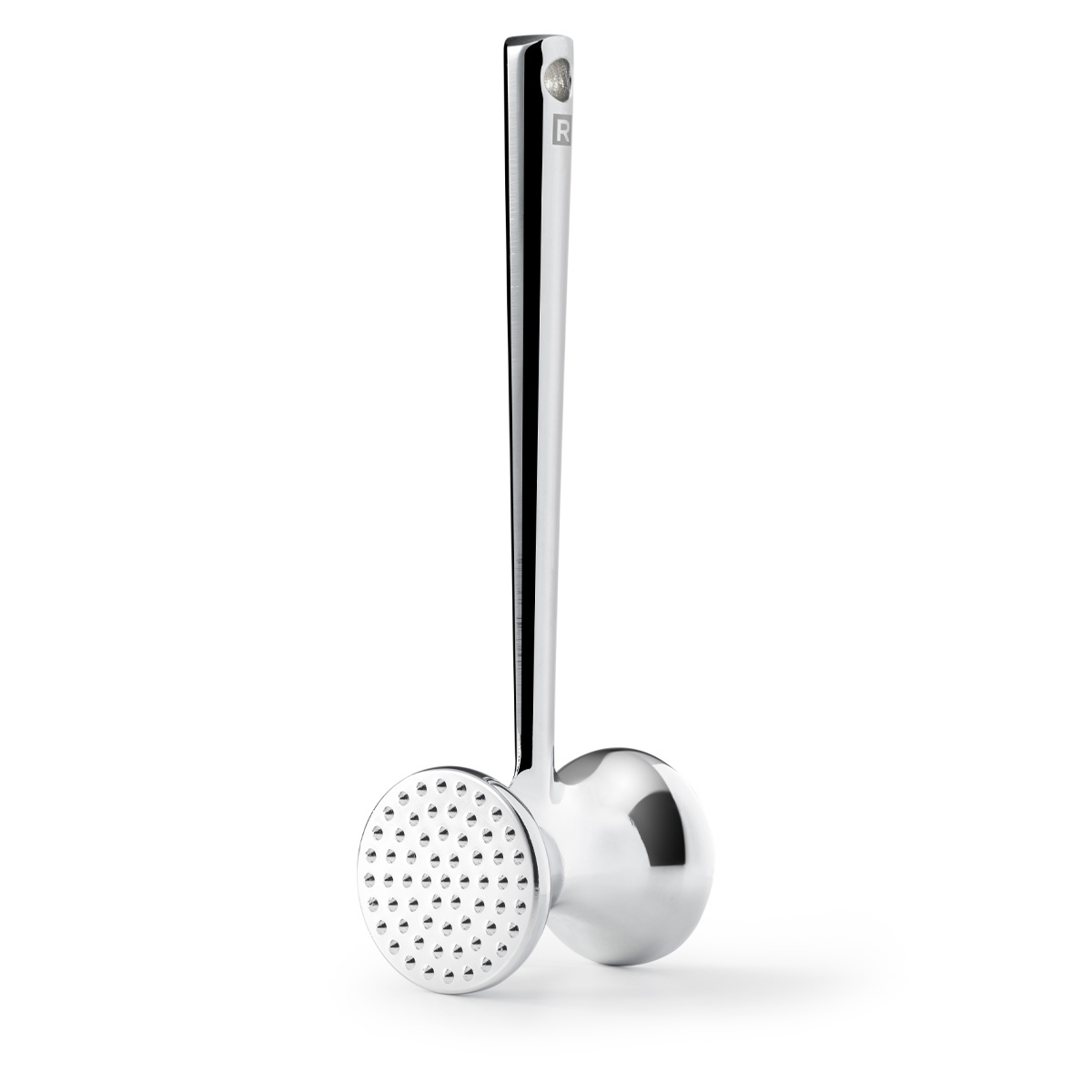 This practical two-sided tool is made of chrome aluminum. The smooth side is used to pound and flatten meat to your preferred thinness, allowing for even cooking. The textured side, with spikes, is used to tenderize meat or poke tiny holes for easy flavour infusion.
22.99 $
SHOP NOW