First made famous at Trader Vic's in California, the Mai Tai is the quintessential tiki tipple. The drink's name was inspired by the Tahitian expression for "out of this world," and our spin is exactly that thanks to a splash of pineapple juice and apricot brandy.
Preparation
In a cocktail shaker, combine the rums, triple sec, apricot brandy, pineapple, lemon and lime juice, orgeat syrup and bitters. Add a few ice cubes and shake vigorously. Filter into a tulip glass.

Fill the glass with ice cubes. Top with the pineapple slice and a cocktail umbrella, if desired, and serve with a straw.
Note
We add apricot brandy and pineapple juice to our Mai Tai for a tropical twist.
To help you with this recipe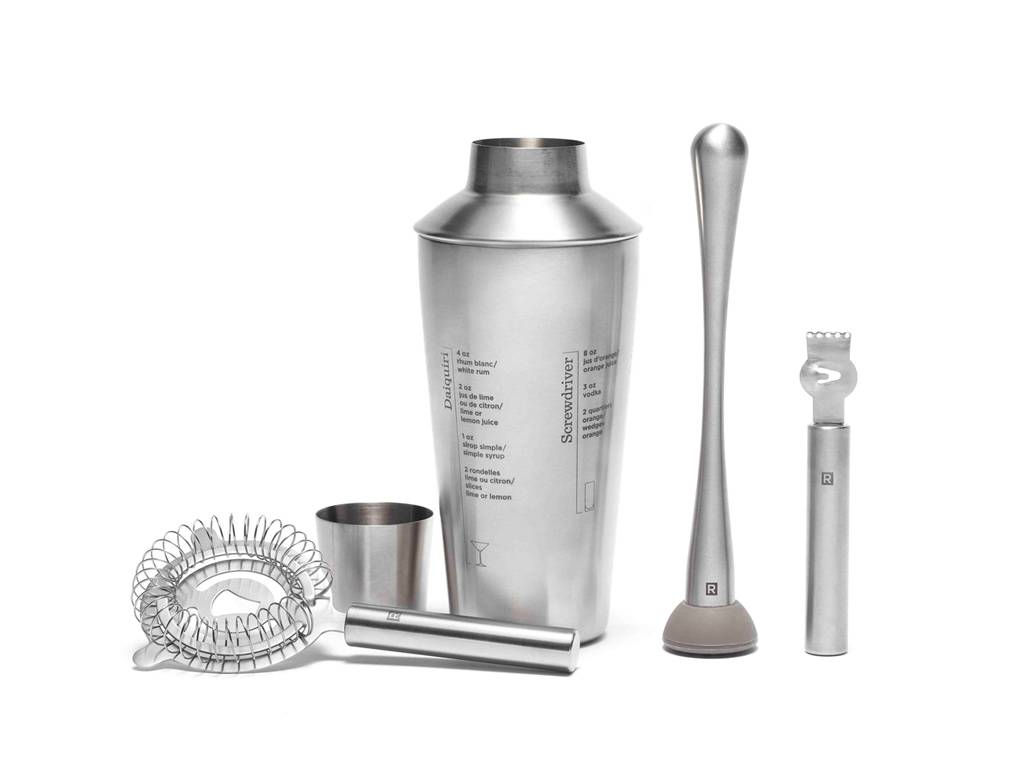 This kit includes all the accessories you'll need for making cocktails. The shaker is large enough to mix two cocktails at once and it's engraved with five of Ricardo's favourite cocktail recipes.
56.99 $
SHOP NOW