Preparation
In a cocktail shaker, combine the pineapple juice, rum, coconut milk, half of the curaçao and several ice cubes. Shake vigorously. Filter into a lowball glass.

Fill the glass with crushed ice (see note). Slowly add the remaining curaçao. Top with the pineapple slice and cherry threaded onto a cocktail skewer.
Note
For crushed ice, place ice cubes in a clean pillowcase and pound with a hammer or rolling pin. For large quantities, use a food processor.
To help you with this recipe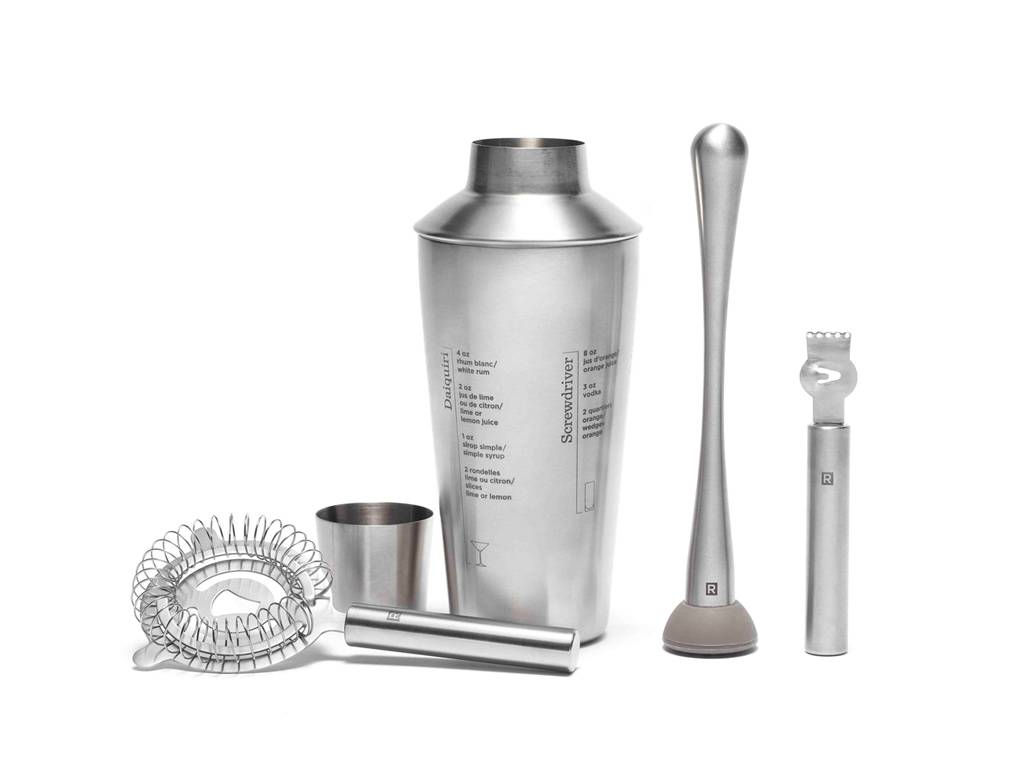 This kit includes all the accessories you'll need for making cocktails. The shaker is large enough to mix two cocktails at once and it's engraved with five of Ricardo's favourite cocktail recipes.
56.99 $
SHOP NOW