Bright red Cortland apples star in this strudel. Precooking the spiralized baking apples (and brushing butter between layers of phyllo) guarantees extra-flaky pastry. Bonus: The Cortland's juices reduce to a glorious syrup to add to cocktails or on top of ice cream.
Preparation
With the rack in the middle position, preheat the oven to 375°F (190°C). Line a baking sheet with parchment paper or a silicone mat.

In a large bowl, toss the apples with the sugar. Soften in the microwave for 3 minutes, stirring halfway through cooking. Drain any liquid into a bowl, pressing down on the apples. Keep the syrup for another use. Set the apples aside.

On a work surface, brush 1 sheet of phyllo dough with butter. Sift 1 tbsp of icing sugar overtop. Repeat the sequence with the remaining phyllo dough, layering the sheets on top of each other.

Spread the bread crumbs over the bottom third of the phyllo, leaving a 1-inch (2.5 cm) border on each side. Place the apples over the bread crumbs. Roll into a compact log, making sure the filling stays in place. Transfer to the baking sheet and fold the ends under. Brush with butter.

Bake for 30 minutes or until golden brown. Let cool, then cut into pieces.
To help you with this recipe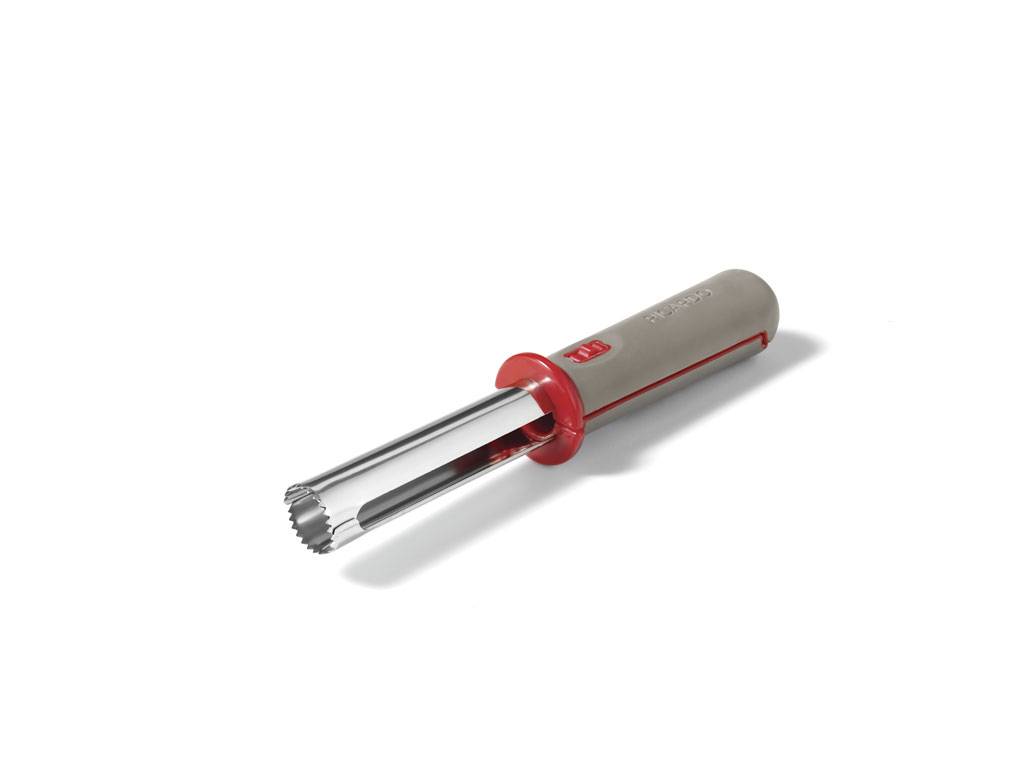 This apple corer with serrated blades can remove the core, the pits and the central fibres of apples in a single swipe. It's the perfect tool to either prepare snacks for your lunches or to help you make the most of apple pie season.
17.99 $
SHOP NOW