We can't get enough of these perfectly plump polpettes, a.k.a. Italian-style meatballs. When you get them rolling, we guarantee you'll have a real (meat) ball.
Ingredients
Tomato Sauce
Meatballs
Preparation
Tomato Sauce
In a large non-stick skillet over medium-high heat, lightly brown the garlic in the oil with the bay leaf and red pepper flakes. Add the tomatoes and simmer for 30 minutes. When they begin to break down, coarsely crush the tomatoes using a potato masher. Season with salt and pepper. Keep warm.
Meatballs
Meanwhile, in a food processor, pulse the bread until the size of bread crumbs. In a large bowl, soak the bread crumbs in the milk for 5 minutes. Add the remaining ingredients and, using your hands, combine well.

Working with lightly oiled hands, shape each meatball using 2 tbsp (30 ml) of the mixture.

Place the meatballs in the tomato sauce, cover and cook for 10 minutes over medium-low heat, turning them a few times during cooking. Uncover and continue cooking for 10 minutes or until cooked through.

Serve the meatballs with blanched rapini, pasta or fresh bread.
To help you with this recipe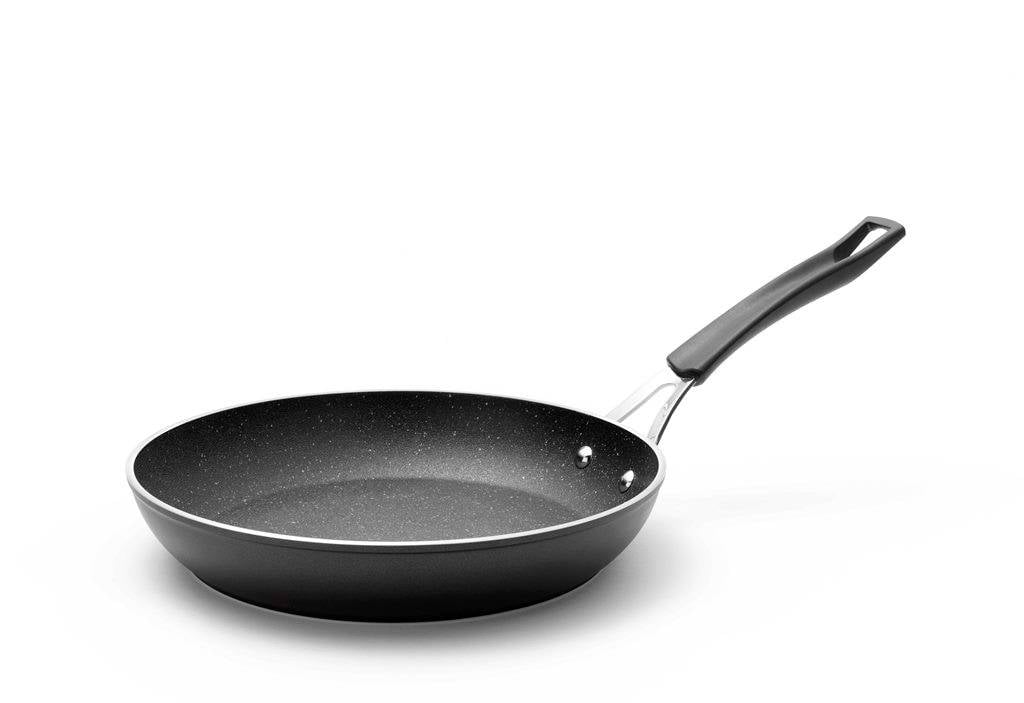 This forged aluminum frying pan is made with The Rock technology, a high-tech process that makes the pan three times more resistant than regular Teflon finish.
61.99 $
SHOP NOW