Ingredients
Meringue
Raspberry Curd
Topping
Preparation
Meringue
With the rack in the middle position, preheat the oven to 200°F (95°C). Line a baking sheet with parchment paper. Using a pencil, draw a 9-inch (23 cm) circle on the underside of the parchment paper.

In a small bowl, whisk the cornstarch and vinegar together until smooth.

In another bowl, beat the egg whites with an electric mixer until frothy. Gradually add the sugar, beating constantly, until stiff peaks form. Gently stir in the cornstarch mixture. Spoon the meringue into a pastry bag fitted with a plain round tip.

On the parchment paper, pipe 10 meringue balls into a wreath shape inside the circle. Using a spoon, create a shallow well in the centre of each ball.

Bake for 2 hours or until the meringue is dry and easily detaches from the paper. Turn off the oven and continue drying for 2 hours, keeping the oven door slightly ajar with a wooden spoon. Let cool on the baking sheet.
Raspberry Curd
Meanwhile, in a saucepan off the heat, combine the sugar and cornstarch. Whisk in the egg yolks, raspberry purée and lemon juice. Bring to a boil over medium heat, whisking constantly and scraping the sides and bottom of the pan until the mixture has thickened. Remove from the heat. If needed, strain through a sieve to remove any lumps.

Transfer to a bowl and cover with plastic wrap directly on the surface of the curd. Let cool, then refrigerate for 30 minutes or until completely chilled.
Topping
In a bowl, whisk together the cream and sugar until stiff peaks form.

Place the meringue wreath on a serving platter. Spoon whipped cream into the hollow of each meringue ball. Top with the curd and sprinkle with the raspberries and pomegranate seeds.
To help you with this recipe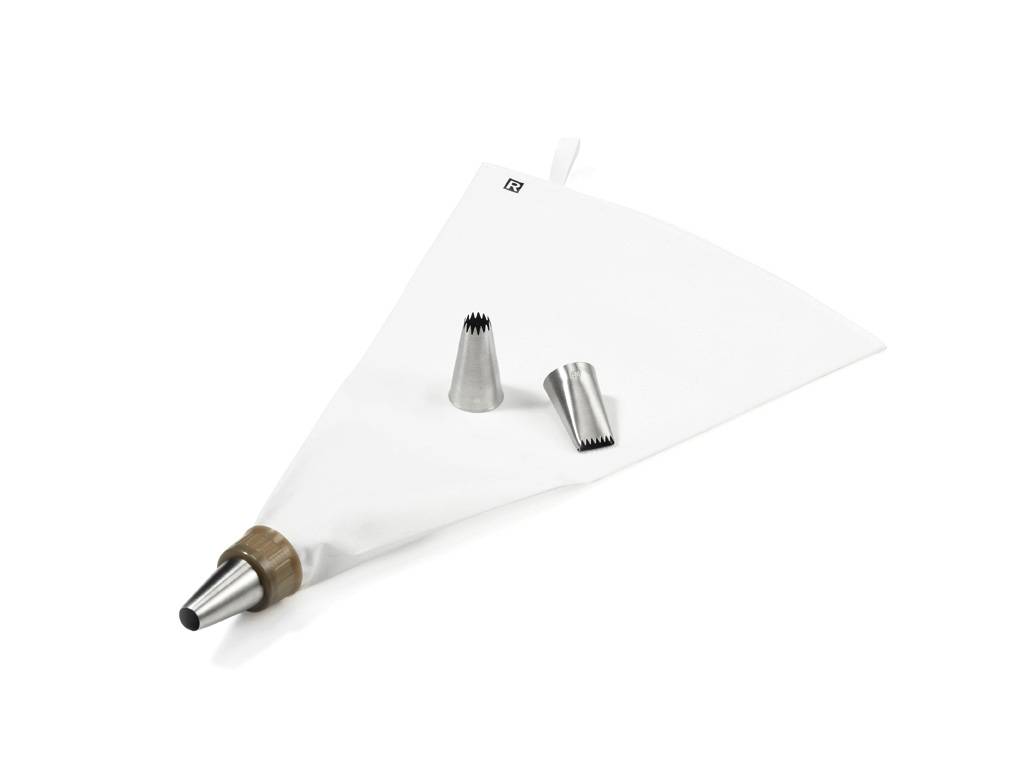 This pastry bag and set of three large tips is perfect for making cream puffs, macaroons and meringues. You can change tips while using the pastry bag, thanks to the practical adapter included in the set.
23.99 $
SHOP NOW