To make the dough for these decadent cookies, just add melted butter and an egg to the dry mix. There might be one or two left over to leave out for Santa—but they're really best served warm and straight out of the oven. If the jar doesn't fit in your Advent calendar, hide it in the hall closet and leave a clue in its place.
Preparation
In a 2-cup (500 ml) jar, combine the flour, baking powder and salt.

Gently add the cocoa powder and then the brown sugar, so as to create layers. Lightly pack. Top with the chocolate.

Tightly close the jar. Attach a gift tag and give as a gift.
Note
Note for cookie mix label:
Stir 6 tbsp (85 g) of melted butter and 1 egg with the cookie mix. On a baking sheet lined with parchment paper, spoon 3 tbsp (45 ml) of cookie dough per cookie. Bake on the middle rack in a 375°F (190°C) preheated oven for 10 minutes.
To help you with this recipe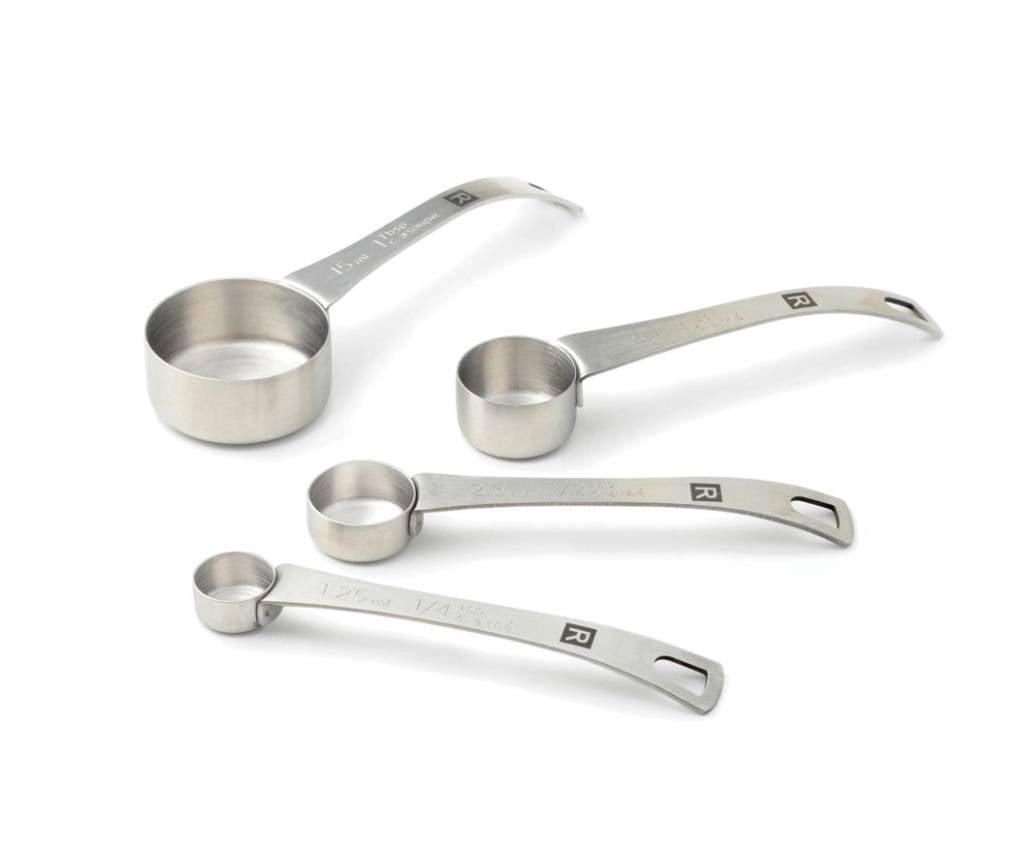 This professional grade quality set of 4 stainless steel measuring spoons will provide precise measurements for liquid ingredients.
17.99 $
SHOP NOW