Besides pumpkin and sesame seeds, this soup's garnish also contains kasha. These small triangular grains are actually toasted buckwheat groats and have a texture similar to nuts. Kasha gives soups and salads a little crunchy kick and can even help liven up grilled meats.
Preparation
Kasha
In a small skillet over medium-high heat, brown the kasha, pumpkin seeds and sesame seeds in the oil. Season with salt and pepper and set aside.
Soup
In a large pot over medium heat, soften the onion and garlic in the butter. Add the sweet potatoes and cook for 2 minutes. Add the broth and bring to a boil. Cover and simmer for 20 minutes or until the sweet potatoes are tender.

In a blender, purée the soup until smooth. Season with salt and pepper. When ready to serve, top with the kasha and seeds.
To help you with this recipe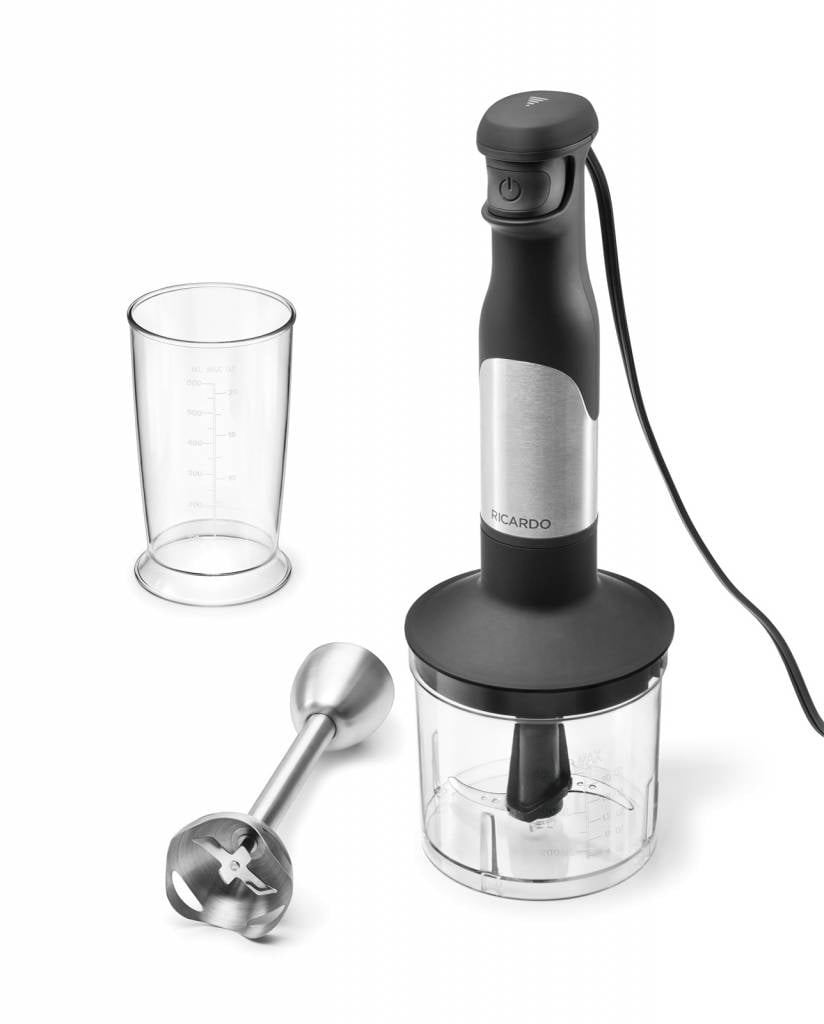 The RICARDO Hand blender features a stainless steel blender shaft that is perfect for making purées, sauces and soups directly in the cooking pot.
69.99 $
SHOP NOW