There are lots of fun, novelty poutines out in the world. This one is a dignified yet decadent rendition, smothered in a luscious red-wine sauce brimming with morel and button mushrooms. And yes, we #putaneggonit.
Ingredients
Red Wine Mushroom Sauce
Poutine
Preparation
Red Wine Mushroom Sauce
In a bowl, combine the cornstarch, broth and water until smooth.

In a large skillet over high heat, brown the white mushrooms in the butter. Add the onion and cook until translucent. Deglaze with the wine and let reduce for 1 minute. Add the broth mixture and morel mushrooms. Bring to a boil, stirring constantly. Simmer for 5 minutes or until the sauce has thickened. Season with pepper.
Poutine
Using a spoon, gently drop the eggs into a pot of simmering water. Cook for 6 minutes. Rinse under cold running water. Carefully peel the eggs and set aside.

Preheat the oil in a deep fryer to 350°F (180°C). Line a baking sheet with paper towels.

Fry half of the French fries at a time until crisp. Drain on the paper towels and keep warm.

Divide the fries among four bowls and top with the cheese curds, sauce and chives. Place a soft-boiled egg on top of each poutine and carefully cut in half.
To help you with this recipe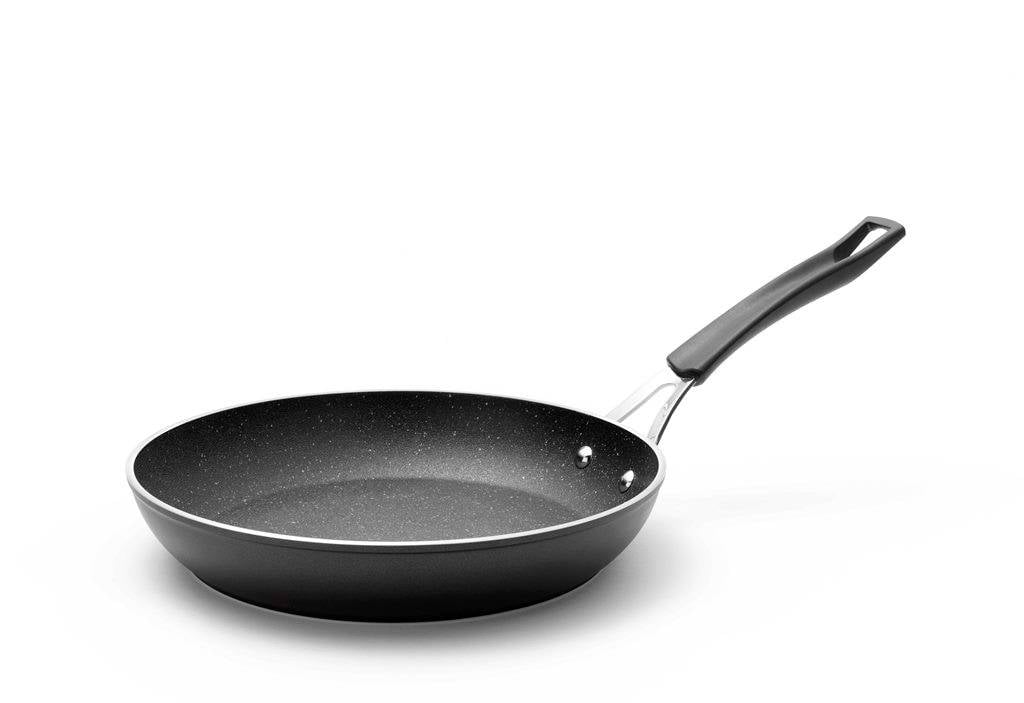 This forged aluminum frying pan is made with The Rock technology, a high-tech process that makes the pan three times more resistant than regular Teflon finish.
61.99 $
SHOP NOW