No need to travel to Taiwan in order to try these delicious grilled pork dumplings. They are easy to make and freezable!
Preparation
In a large bowl, combine the ground pork, water, soy sauce, vegetable oil, sesame oil, salt and white pepper. Stir vigorously until the mixture resembles a paste, about 3 minutes. Stir in the cilantro, ginger and green onions. Refrigerate for 30 minutes.

Spoon 1 tbsp (15 ml) of the pork filling into the centre of each dumpling wrapper, leaving 1/4 inch (5 mm) of the edge uncovered at both ends. Moisten one side of the wrapper with water and pinch the two sides together, leaving the ends open. The dumplings will be cylindrical, similar in shape to cannoli (see note). Set aside on a baking sheet dusted with flour. The dumplings can be frozen at this step.

In a large non-stick skillet brushed with vegetable oil, over medium-high heat, working in batches, arrange the dumplings in rows. They should be touching each other and seam side up. Cook for 2 minutes. Pour enough water into the skillet to just cover the bottom. Lower the heat, cover and steam the dumplings for 5 minutes. (If pan-frying frozen dumplings, increase the steaming time to 10 minutes.) Uncover and finish cooking for 2 minutes or until the filling is cooked through and the water has evaporated.

Turn the dumplings out onto a plate and serve with a dipping sauce of your choice (black vinegar, rice vinegar, chili sauce, etc.).
Note
Frozen dumpling wrappers (sui mai) are sold in Asian grocery stores.
Pinching the dumplings closed along the top is a quick and easy way to wrap them. If closed this way, they must be pan-fried. They can also be completely sealed and enjoyed pan-fried, boiled or steamed.
To help you with this recipe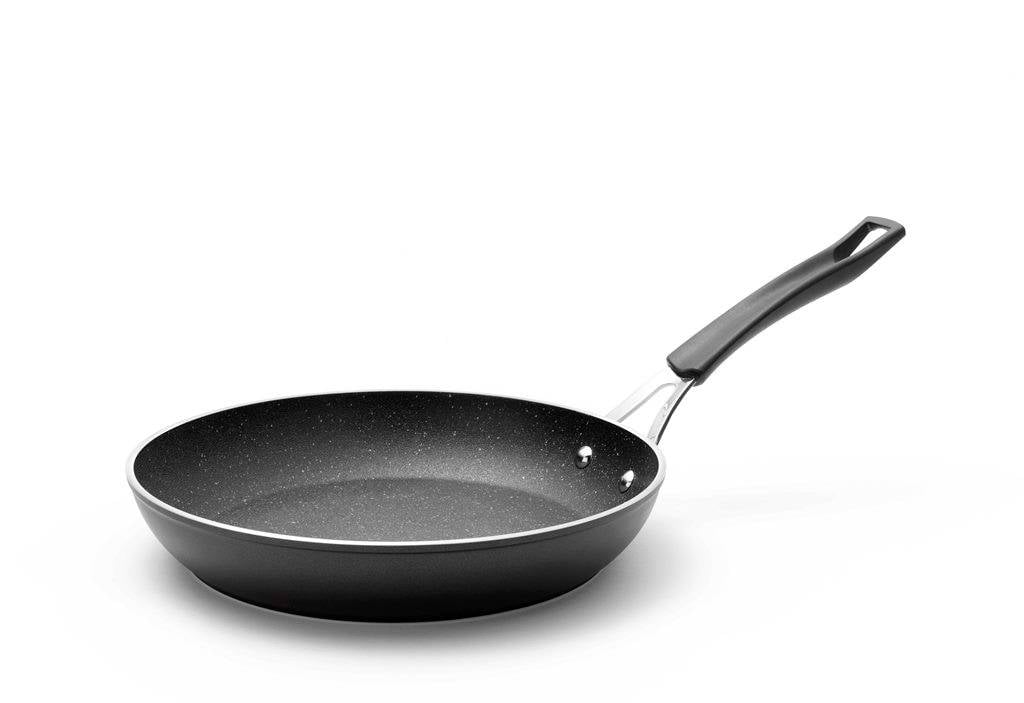 This forged aluminum frying pan is made with The Rock technology, a high-tech process that makes the pan three times more resistant than regular Teflon finish.
61.99 $
SHOP NOW