After a long day, there's nothing better than walking into a house filled with the smell of sumptuous, Thai-inspired pork that's been gently braising for hours. Don't hesitate to let your slow cooker do some heavy lifting during the week. The trusty appliance will help you transform hefty and more economical cuts—like the delectable pork shoulder pictured here—into hearty, easily assembled meals. It takes just a few minutes to brown the pork and bring the sauce (which you can start the day before) to a boil in the same skillet. If you're tempted to skip these steps, please don't! They're so easy to do before heading out in the morning and you'll be rewarded with richer flavour and consistency. You won't believe how aromatic the results are from what amounts to a relatively short list of ingredients. (Spoiler: The secret is the curry paste, one of our favourite and most indispensable pantry staples.)
Preparation
In a large skillet over medium-high heat, sear the roast on all sides in the oil. Place the meat in the slow cooker.

In the same skillet, bring the brown sugar, soy sauce, water, curry paste and green onions to a boil. Pour the mixture over the pork. Cover and cook on Low for 8 hours. It can be maintained on Warm for up to 8 hours.

Remove the meat from the slow cooker and place in a large bowl. Using two forks, shred the meat, discarding any excess fat. Skim off any fat from the sauce, then add the sauce to the bowl of meat. Adjust the seasoning.

Sprinkle the meat with the toasted nuts and serve with rice and vegetables.
To help you with this recipe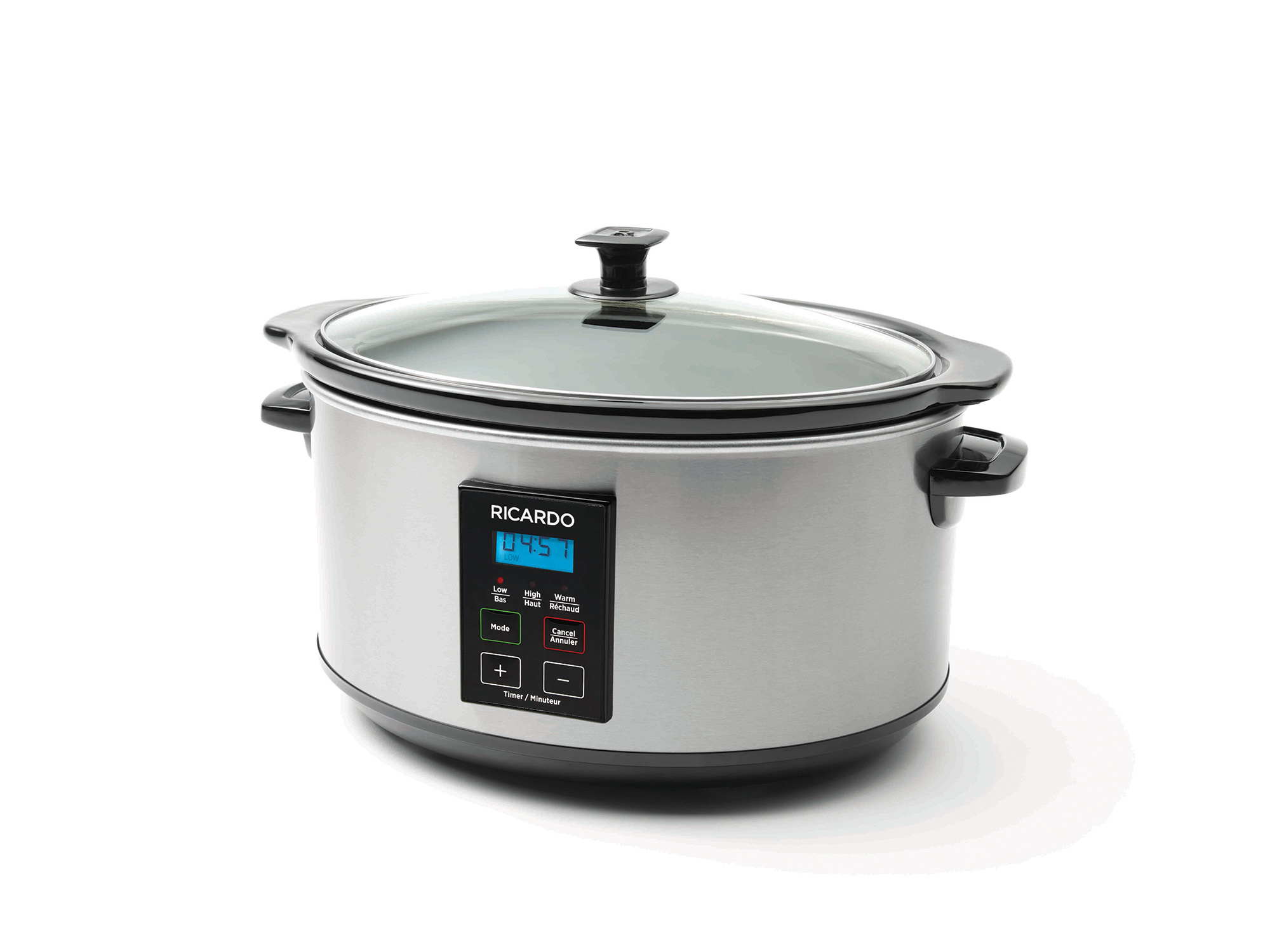 This slow cooker is the must-have kitchen appliance for every busy family. The size of this slow cooker is perfectly adapted to RICARDO recipes.
69.99 $
SHOP NOW