Take a rich, homemade, mint-infused ice cream, dip it in dark chocolate and you've got the most decadent dessert on a stick ever. This pop demands some added prep, but one bite and the payoff is clear.
Ingredients
Mint Ice Cream
Chocolate Sauce
Preparation
Mint Ice Cream
In a small pot, bring the cream and milk to a boil. Remove from the heat. Add the mint, cover and let infuse for 10 minutes. Strain, pressing on the mint.

In another small pot, off the heat, whisk together the sugar and cornstarch. Add the yolks and whisk until combined. Continue to whisk while adding the infused cream, mixing well.

Cook over medium heat, stirring constantly with a wooden spoon and scraping the sides and bottom of the pan, until the mixture begins to thicken enough to coat the back of the spoon, about 10 minutes. Transfer to a bowl and cover with plastic wrap directly on the surface of the cream. Let cool and refrigerate for 4 hours, or place in an ice water bath to cool more quickly.

Pour the chilled mint cream into an ice cream maker and churn for 20 minutes, until thickened. (Note: You can freeze the ice cream in an airtight container at this stage and, if you prefer, serve it in a cone or bowl with the sauce on top.)

Fill a piping bag with the ice cream and pipe into the Popsicle moulds. Tap the moulds on the counter to remove any air bubbles, then place a Popsicle stick in the centre of each Popsicle.

Freeze for 6 hours or until the Popsicles are firm.
Chocolate Sauce
Meanwhile, place the chocolate and coconut oil in a bowl and melt in the microwave for 1 minute. Stir until well combined. Let cool at room temperature (see note).

Before unmoulding, run the base of the moulds under warm water. The Popsicles need to be hard when dipped in the chocolate sauce. If they are too soft, place them in the freezer on parchment paper for 15 minutes before dipping them in the chocolate. One at a time, dip them halfway into the sauce, letting the sauce drip down the sides once they are right side up. The Popsicle is easier to dip when the chocolate is transferred to a tall, narrow container, like a drinking glass.
Note
The sauce will keep for 2 weeks in an airtight container at room temperature. If it hardens, microwave it for a few seconds.
To help you with this recipe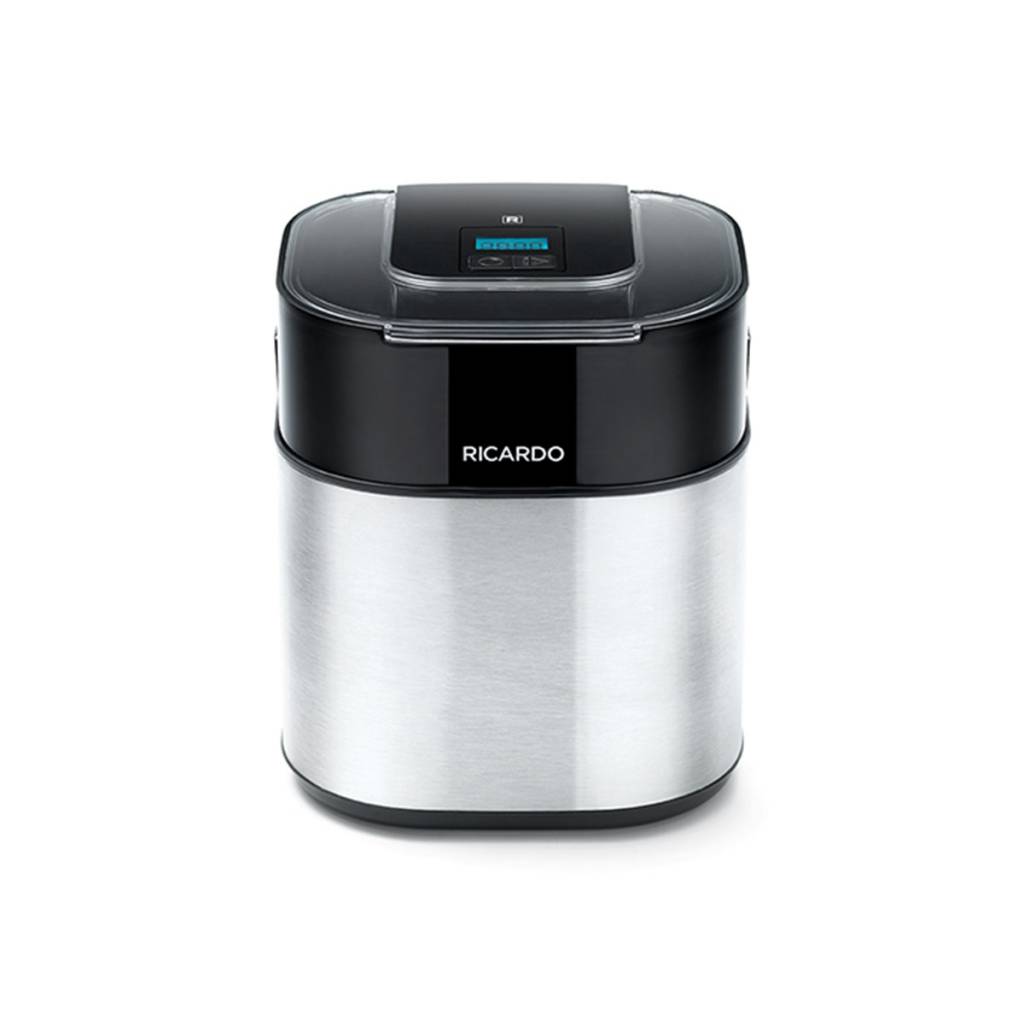 Our sleek new RICARDO ice cream maker is perfect for creating luscious ice creams, refreshing sorbets and delicious slushies in less than 20 minutes. We love the chic brushed stainless steel finish and compact size, which makes for easy storage.
74.99 $
SHOP NOW