Who can resist individual pot pies? Perfect for a cozy family dinner, they're equally impressive for entertaining, and a great way to use leftover turkey. Serve them with a side of cranberry sauce.
Ingredients
Crust
Filling
Preparation
Crust
In a food processor, combine the two flours and salt. Add the butter and pulse until pea-sized pieces form. Add the yogurt and pulse until the dough starts to come together. Remove the dough from the processor and shape into a disc. Wrap in plastic wrap and chill for 30 minutes.
Filling
Meanwhile, in a large non-stick skillet over medium-high heat, brown the mushrooms in the butter. Add the kale and continue cooking for 2 minutes or until the kale is wilted. Sprinkle with the flour and stir to combine. Add the stock and wine. Bring to a boil, stirring constantly, until the sauce begins to thicken. Add the turkey and tarragon. Season with salt and pepper. Stir well.

Divide the mixture between four 1 1/2-cup (375 ml) ramekins that are about 4 inches (10 cm) in diameter.

With the rack in the middle position, preheat the oven to 400°F (200°C).

Divide the dough into 4 pieces. On a lightly floured surface, using a rolling pin, roll the dough into 5-inch (12.5 cm) circles. Make a 1/2-inch (1.5 cm) hole in the centre of each circle.

Top each ramekin with a circle of dough, letting the sides overhang. Press lightly so the dough adheres to the outside of the ramekin. Brush with the beaten egg. Place the ramekins on a baking sheet. The pot pies can be frozen at this point.

Bake for 25 minutes or until the crust is nicely browned. Let rest for 10 minutes. Serve with cranberry sauce, if desired.
To help you with this recipe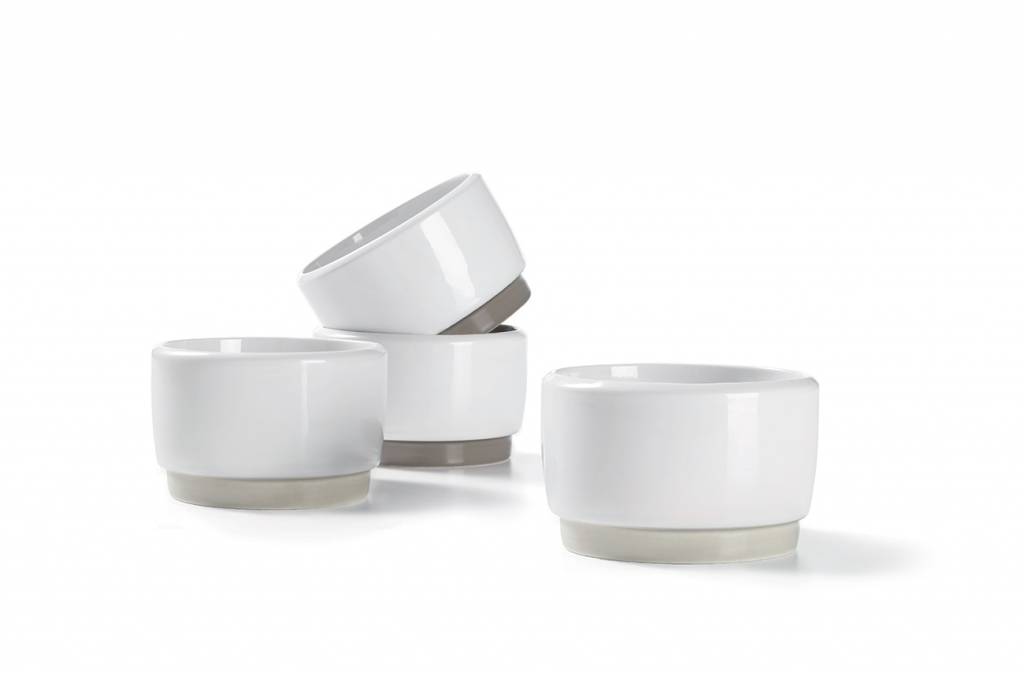 These ceramic ramekins are perfect for baking soufflés, serving dip or setting up ingredients for cooking. They are stackable for easy, compact storage.
17.99 $
SHOP NOW