This slow cooker take on chocolate lava cake is best served with a gigantic scoop of vanilla ice cream. It's so good that when we tested it at the office, a few people hid in their offices with seconds (I won't name names).
Preparation
Sauce
In a saucepan off the heat, combine the brown sugar, cocoa powder and cornstarch. Add the remaining ingredients. Bring to a boil, stirring with a whisk, and let simmer for 10 seconds. Pour the sauce into the jars, about 6 tbsp (90 ml) per jar.
Cake
Line the bottom of the slow cooker with a clean cloth to prevent the jars from rattling.

In a bowl, combine the flour, baking powder and salt. Set aside.

In another bowl, cream the butter, sugar and cocoa powder with an electric mixer. Add the egg and beat until smooth. At low speed, add the dry ingredients alternately with the milk. With a 1/4-cup (60 ml) ice cream scoop, spoon the batter over the sauce.

Place the jars in the slow cooker. Pour cold water into the cooker to reach halfway up the jars. Cover and cook on High for 2 hours or until a toothpick inserted into the centre of the cake comes out clean. It can be maintained on Warm for up to 2 hours. Remove the jars from the cooker and let cool for 15 minutes.

The chocolate pudding cake will keep for 2 days at room temperature.
Note
If the pudding cake has cooled, place it in the microwave oven for about 30 seconds to reheat the sauce before serving. It will be even better.
To help you with this recipe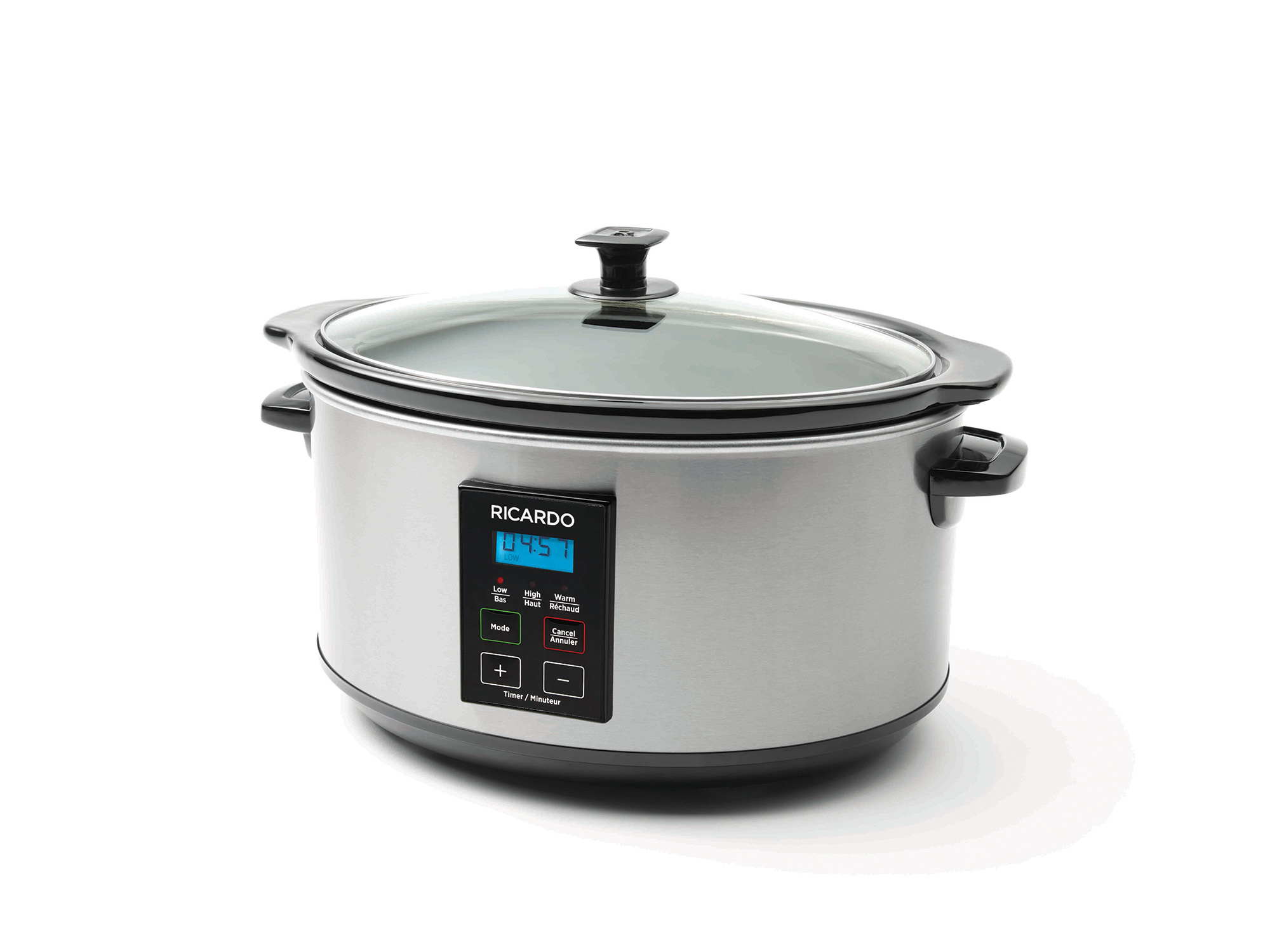 This slow cooker is the must-have kitchen appliance for every busy family. The size of this slow cooker is perfectly adapted to RICARDO recipes.
69.99 $
SHOP NOW