Pay homage to holiday wreaths with this bocconcini, endive and grape skewers edible centrepiece! Marinate the cheese balls in a little rosemary-infused oil beforehand, and use fresh rosemary to amp up the wreath-like look.
Ingredients
Skewers
Garnish
Preparation
Skewers
In a small pot over medium heat, soften the rosemary in the oil for 1 minute. Transfer to a bowl and let cool. Add the bocconcini, lemon zest and juice. Season with salt. Let marinate for 15 minutes.

Thread one bocconcini, one grape and a few endive pieces onto each toothpick or small skewer. Set the marinade aside.
Garnish
In a serving dish, arrange the rosemary and sage in the shape of a wreath. Top with the skewers. Drizzle with the reserved marinade and sprinkle with the fleur de sel.
To help you with this recipe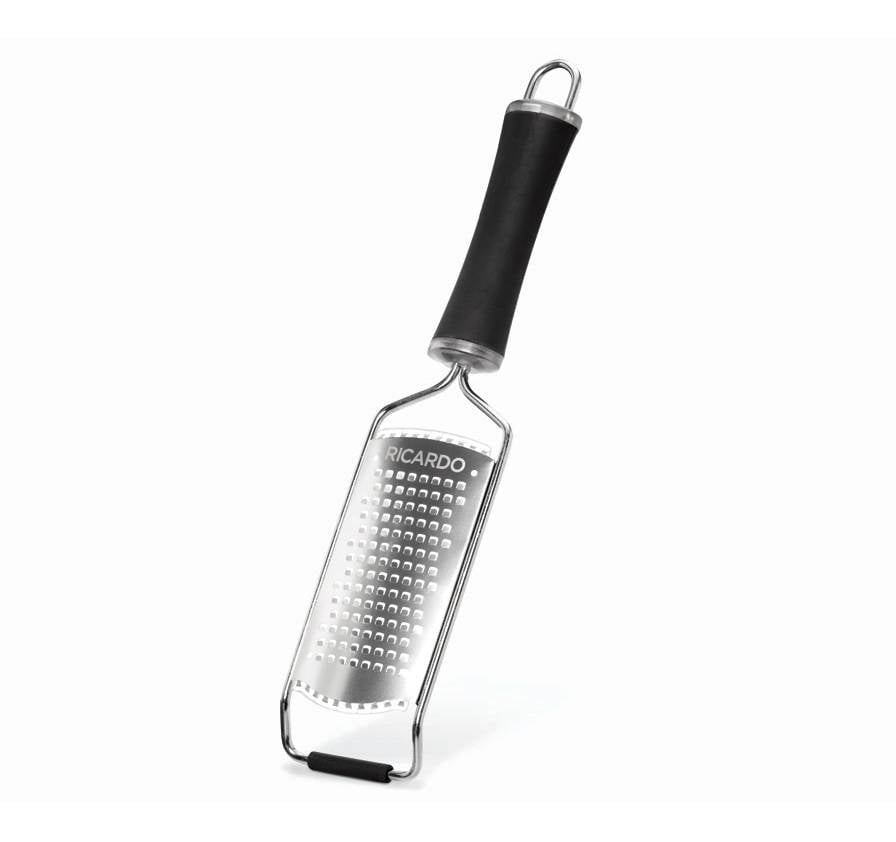 This large stainless steel grater with a medium blade is perfect for grating cheeses, chocolate or vegetables. The handle and the non-skid strip allows for a comfortable and secure grip.
17.99 $
SHOP NOW