This crostata is picture-perfect. Made with a simple shortbread crust, the egg- and milk-based filling combines classic flavours of vanilla, orange and lemon with a sprinkling of raisins. A Sunday brunch crowd-pleaser, a slice of this custard pie works just as well with a cup of coffee as it does with that last glass of wine after supper.
Ingredients
Pastry Cream
Crust
Preparation
Pastry Cream
In a pot off the heat, whisk together the sugar, cornstarch and flour. Add the eggs and whisk until smooth. Add the milk, vanilla and zests. Bring to a boil over medium heat, whisking constantly, making sure to scrape the bottom and sides of the pot. Transfer to a bowl and add the raisins. Cover with plastic wrap directly on the surface of the pastry cream and let cool while you prepare the crust.
Crust
In a food processor, mix the flour, icing sugar and salt. Add the butter and pulse until the butter forms pea-sized pieces. Add the egg and pulse until crumbly. Transfer the dough to a work surface and knead for 30 seconds. Wrap in plastic wrap and chill for 30 minutes.

With the rack in the middle position, preheat the oven to 375°F (190°C).

On a lightly floured surface, roll out 2/3 of the dough to make a disc about 1/3 inch (3 mm) thick. Line a 9-inch (23 cm) diameter, 1-inch (2.5 cm) high removable-bottom tart pan with the dough. Fill the tart with the pastry cream.

Roll out the remaining dough to the same thickness. Using a fluted pastry cutter or a knife, cut out 1/2-inch (1.5 cm) strips and place them over the pastry cream at regular intervals so they are crossing each other but not interlaced. Trim any excess pastry and put the tart on a baking sheet.

Bake for 40 minutes or until the crust is golden. Let cool on a wire rack, then refrigerate for 3 hours or until the crostata is completely chilled. Just before serving, dust with icing sugar.
To help you with this recipe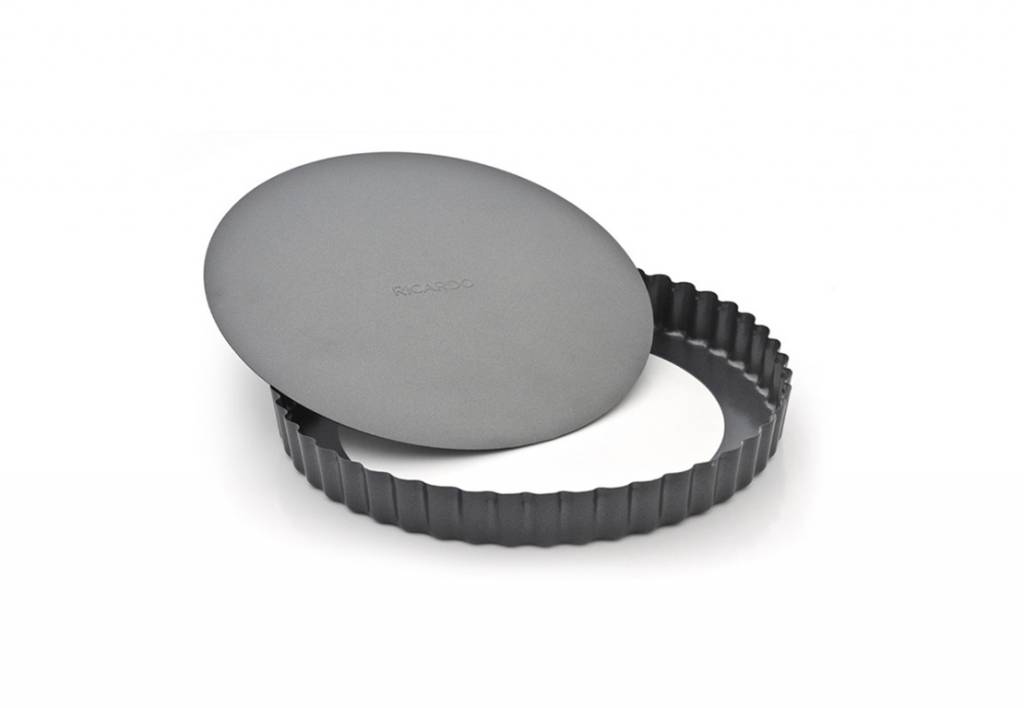 This round tart pan is perfect for baking both savoury and sweet tarts. The dark metal creates a crispy crust and the removable bottom allows for easy unmolding and cleaning.
16.99 $
SHOP NOW