Heartwarming classics like rum babas demand to be spirited away. To create a gift that keeps on giving, we made 24 small bouncy cakes in mini muffin tins, popped them into Mason jars, added our gently alcoholized rum syrup and put a lid on them. Prêt-à-porter! Offer a few to neighbours and party hosts and keep a few for yourself. They can soak for up to three days and still retain their wonderfully light and spongy texture (as long as you occasionally flip the jar to keep all the babas moist.
Preparation
Babas
In a medium bowl, combine 1/4 cup (60 ml) of the milk with the yeast. Let rest for 5 minutes.

Add the remaining milk, egg, egg yolk, flour, sugar and salt. Mix vigorously with a wooden spoon until smooth. Stir in the butter. Cover with plastic wrap and let rise for 45 minutes at room temperature, or until the dough has doubled in volume.

With the rack in the middle position, preheat the oven to 400°F (200°C). Butter 24 mini muffin cups.

Punch down the dough to deflate. Using a 1-tbsp (15 ml) ice cream scoop, place a ball of dough into each muffin cup. Let rise for 15 minutes or until the dough has doubled in volume.

Bake until the babas are nicely golden, about 15 minutes. Let cool in the muffin cups. Unmould and transfer the babas to a 13 x 9-inch (33 x 23 cm) baking dish.
Syrup
In the meantime, in a pot, bring the sugar and water to a boil, stirring until the sugar has dissolved. Remove from the heat and add the rum. Pour the hot syrup over the babas while they're still hot and let soak for 20 minutes, gently turning them over after 10 minutes. The babas will keep in an airtight container for 3 days at room temperature. Heat them in the microwave for a few seconds before serving, if desired.
To help you with this recipe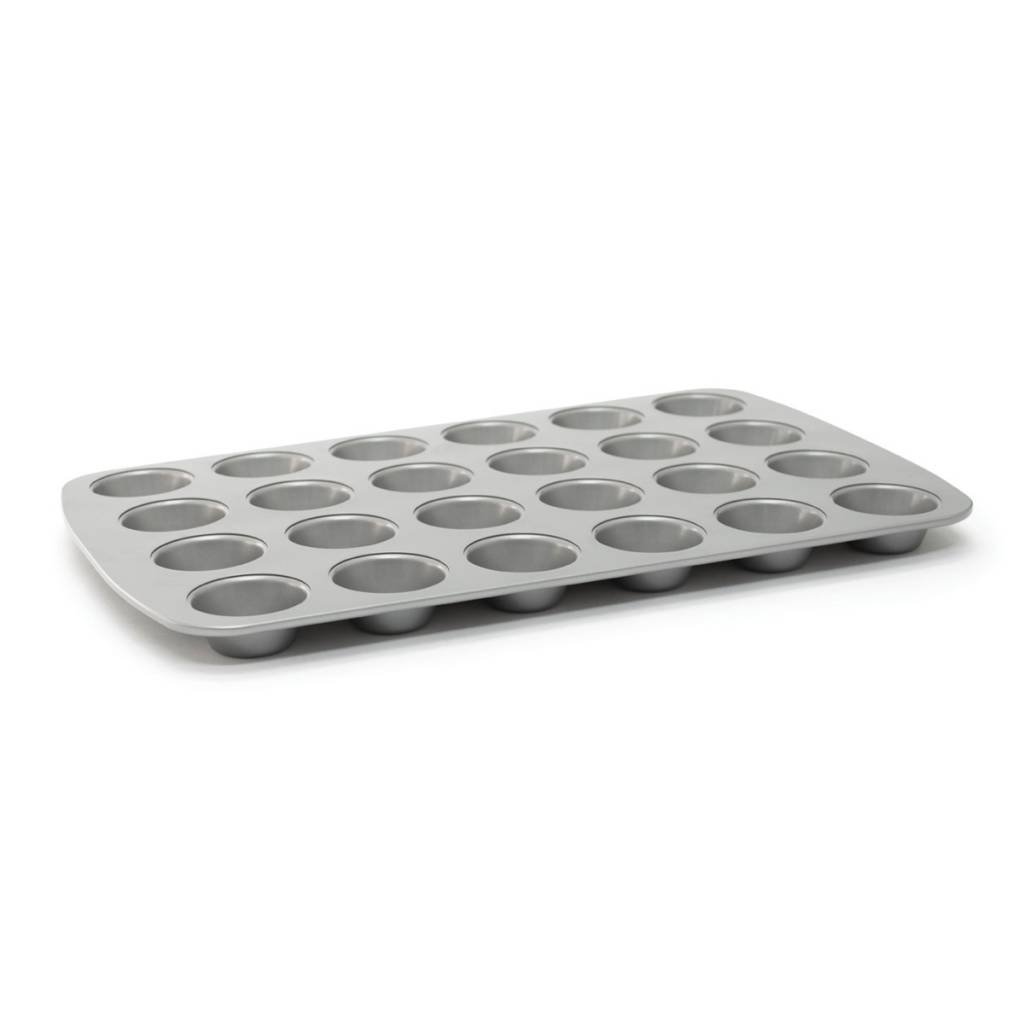 This RICARDO 24 mini-muffin pan lets you easily bake scrumptious cupcakes and muffins, as well as a variety of homemade desserts and hors d'oeuvres. Its non-stick coating ensures excellent heat distribution, easy unmoulding and efficient cleaning.
20.99 $
SHOP NOW