Meet one of the simplest charcuterie recipes you can make, with the biggest payoff. This silky chicken liver mousse is quick, inexpensive and impressive, with just a sear in the pan, a buzz in the food processor, a dash of sherry and an hour of chilling. No fussy presentation necessary: Serve directly from fridge to table with caramelized apples and crackers or bread—not only will you look like a real pâté pro with very little effort, but your guests help themselves.
Ingredients
Mousse
Apples
Preparation
Mousse
In a non-stick skillet over medium heat, cook the shallot, garlic, thyme and bay leaf in 1 tbsp of the butter until softened, about 5 minutes. Remove the thyme sprig and bay leaf. Transfer the mixture to a food processor.

In the same skillet, cook the chicken livers in 1 tbsp of the butter for 1 to 2 minutes per side until nicely browned but still pink in the centre. Add the fortified wine and sage. Bring to a boil and remove from the heat. Let sit for 5 minutes. With a slotted spoon, remove the chicken livers and add to the shallot mixture in the food processor. Discard the sage.

Reduce the fortified wine over high heat until only about 1 tbsp (15 ml) remains. Pour into the food processor. Add the salt. Season with pepper.

Purée until very smooth while gradually adding the remaining butter. Pass through a sieve. Transfer to a ramekin and cover with plastic wrap. Refrigerate for 1 hour.
Apples
In a non-stick skillet over medium heat, brown the apples with the butter and thyme, about 5 minutes. Season with salt and pepper. Serve with the chicken liver mousse, with toasted bread or crackers on the side.
To help you with this recipe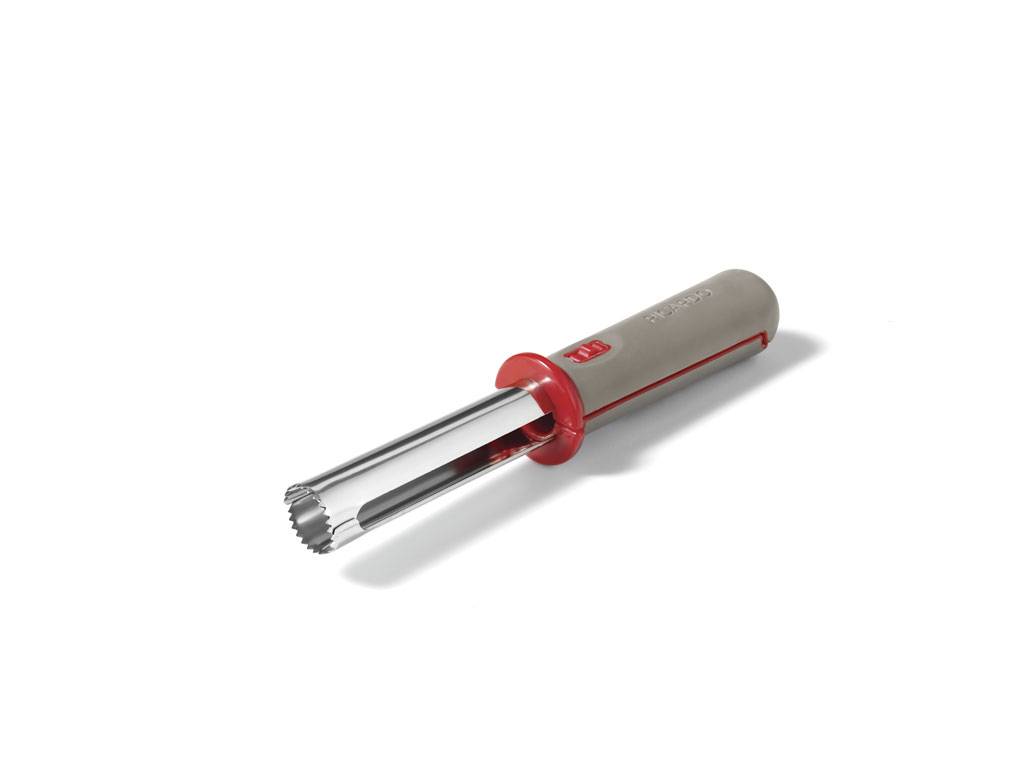 This apple corer with serrated blades can remove the core, the pits and the central fibres of apples in a single swipe. It's the perfect tool to either prepare snacks for your lunches or to help you make the most of apple pie season.
17.99 $
SHOP NOW