Roasting a whole turkey is no small feat, even for adults! Something a little more manageable? Chicken. After all, a chicken is just a little turkey, so give it a try.
Preparation
With the rack in the middle position, preheat the oven to 400°F (200°C).

Place the chicken in a baking dish with the breast side (that's the rounded side) facing up and sprinkle with the salt. Rub the outside and cavity of the chicken with the cut sides of the lemon for about 1 minute.

In a bowl, combine the butter with the spices. Brush the chicken with the seasoned butter.

Roast in the oven for 1 hour 15 minutes, or until a meat thermometer inserted into the thigh, without touching the bone, reads 180°F (82°C). Let rest for 10 minutes. Transfer to a serving dish, if desired.

Serve with mashed potatoes and our quick gravy (see recipe).
Note
For a super-crispy roast, cover the bird with salt, then use the lemon halves to rub the salt into the skin. Science alert: The lemon helps the salt dissolve to make a brine (basically a salt and water solution) that creates a moisture barrier so the skin stays crisp. And the meat underneath? Juicy!
To help you with this recipe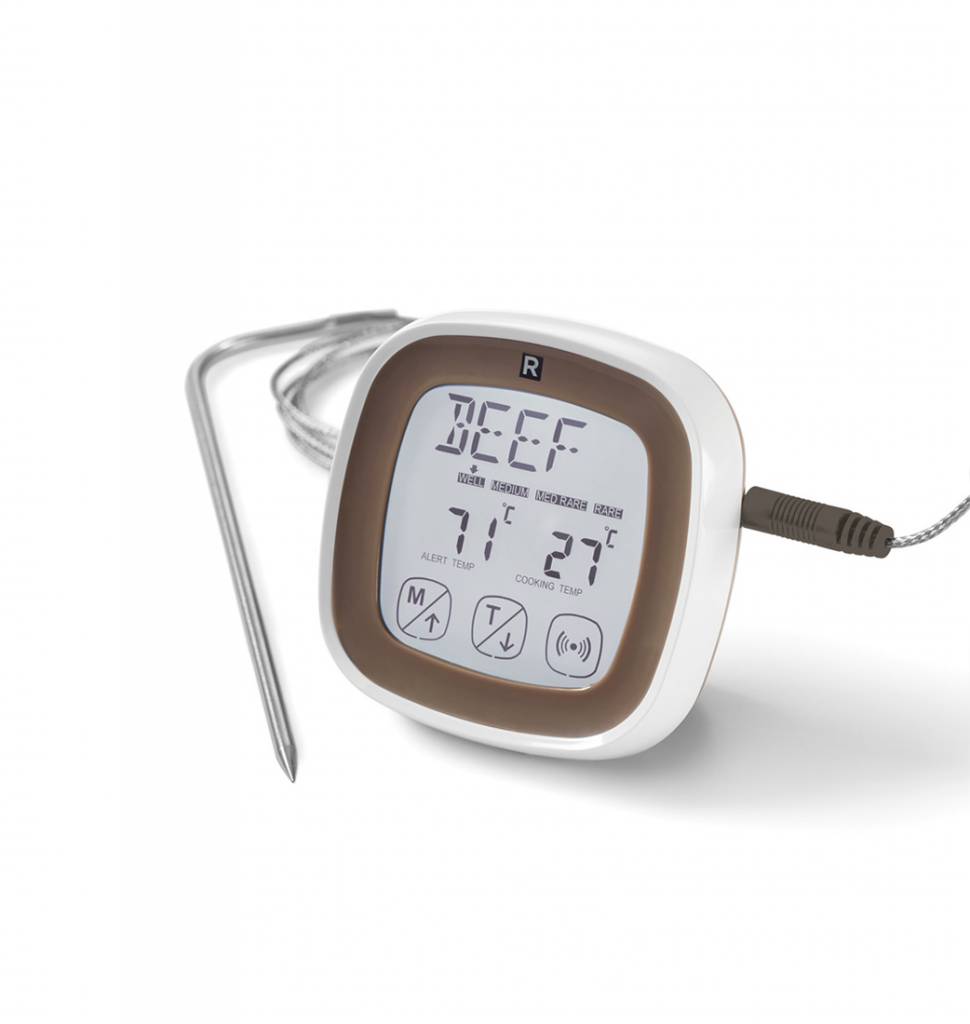 This thermometer is the secret to cooking turkey, chicken or cake to perfection. It can measure temperature directly in the oven thanks to its resistance to high temperatures.
38.99 $
SHOP NOW