We took inspiration and flavours from a traditional meat pie and packaged them into a hassle-free holiday present: a galette! No pastry skills or pie moulds needed, as this less formal dish looks pretty and tastes great, no matter what. The seamless crust's centre is piled with a festive combination of sautéed and spiced ground pork, onion, celeriac and dates, folded up and topped with enough diced celery and chopped parsley to cover up any little blips or bumps you don't want your guests to see.
Ingredients
Filling
Crust
Garnish
Preparation
Filling
With the rack in the middle position, preheat the oven to 400°F (200°C).

On a non-stick or parchment-lined baking sheet, toss the celeriac with 2 tbsp (30 ml) of the oil. Season with salt and pepper. Roast for 25 minutes or until tender. Set aside.

Meanwhile, in a skillet over high heat, soften the onion in the remaining oil. Add the pork and cook, breaking the meat up with a wooden spoon, until it starts to brown. Add the broth, bread crumbs and spices. Continue cooking over high heat for 10 minutes or until the liquid has completely evaporated, stirring occasionally. Season with salt and pepper. Let cool.
Crust
In a food processor, blend the flour and salt. Add the butter and pulse for a few seconds at a time until it forms pea-sized pieces. Add the water. Pulse just until the mixture starts coming together, adding more water if necessary. Remove the dough from the food processor and form into a disc. Cover with plastic wrap and refrigerate for 30 minutes.

On a lightly floured surface, roll out the dough into a 14-inch (35 cm) disc. Transfer to a non-stick or parchment-lined baking sheet.

Spread the pork mixture on the dough, leaving a 2-inch (5 cm) border. Cover with the dates, then top with the celeriac. Fold the border of the dough toward the centre over the filling, but without completely covering it, forming pleats as you go. The meat pie may be frozen at this stage. Brush the dough with the milk. Bake for 35 minutes or until the dough is cooked through and golden.
Garnish
In a bowl, combine all the ingredients. Season with salt and pepper. Sprinkle over the pie as soon as it comes out of the oven.
To help you with this recipe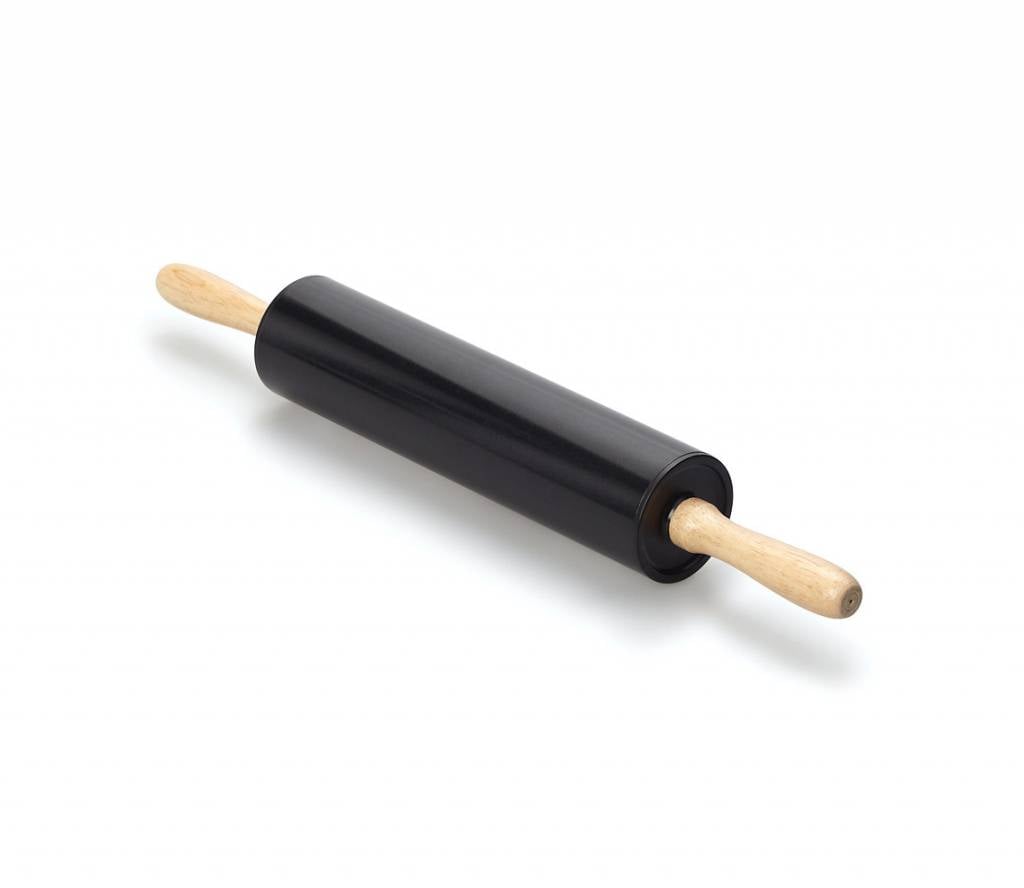 Every good cook should have this rolling pin in their kitchen. It is worthy of professional pastry chefs. This rolling pin is non-stick and solid, and hard wood handles provide stability and comfort.
20.99 $
SHOP NOW