Packed with citrus zest and served in edible, crispy shells, this gravlax recipe paired perfectly with a clementine- and lemon-laced cocktail. Cure the salmon in vodka the day before, but for less time than traditional recipes call for. The flavour of the salmon shines through; the fish has a beautiful glossy colour, and a silky texture to boot.
Ingredients
Salmon Gravlax
Canapés
Preparation
Salmon Gravlax
In a small bowl, combine the dill, salt, sugar, citrus zests and black pepper.

In an 11 x 8-inch (28 x 20 cm) rectangular glass dish, arrange the salmon slices in a single layer. Pour the gin or vodka over the salmon. Sprinkle with the salt mixture.

Cover with plastic wrap. Weigh down with a heavy object such as another glass dish of the same size. Refrigerate for 24 hours. Drain and pat dry.

On a work surface, dice the salmon into small pieces. Keep refrigerated.
Canapés
When ready to serve, in a bowl, beat the cream with a whisk until soft peaks form. Gently fold in the mustard using a spatula.

Fill the hors-d'oeuvre shells with the mustard cream and top with the gravlax. Garnish each canapé with a dill frond and, if desired, mullet roe.
To help you with this recipe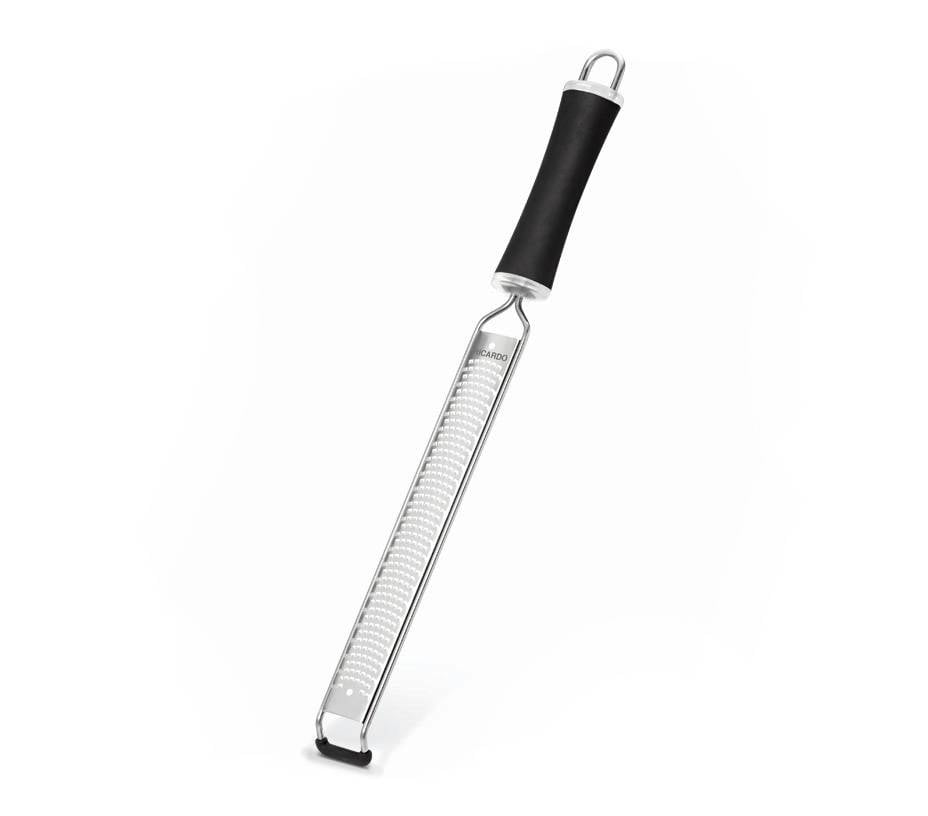 This long stainless steel grater with a fine blade is perfect for grating the zest of citrus fruits, as well as nutmeg or garlic. The handle and the non-slip strip allows for a comfortable and secure grip.
17.99 $
SHOP NOW