This quick and easy pasta recipe is ideal for busy weeknights!
Preparation
In a pot of salted boiling water, cook the pasta until al dente. Drain and oil lightly.

Meanwhile, in a large non-stick skillet over medium-high heat, soften the garlic in the oil. Add the zucchini, broccoli and, if desired, the red pepper flakes. Season with salt and pepper. Cover and cook for 5 minutes or until the vegetables are al dente, stirring occasionally. Stir in the cooked pasta.

Remove from the heat. Add the tomatoes, lemon zest and juice, cheese and basil. Adjust the seasoning and serve.
Note
The broccoli crown has already been separated from the stalk. Available in most grocery stores, the crown is perfect for recipes that call for a small amount of broccoli.
To help you with this recipe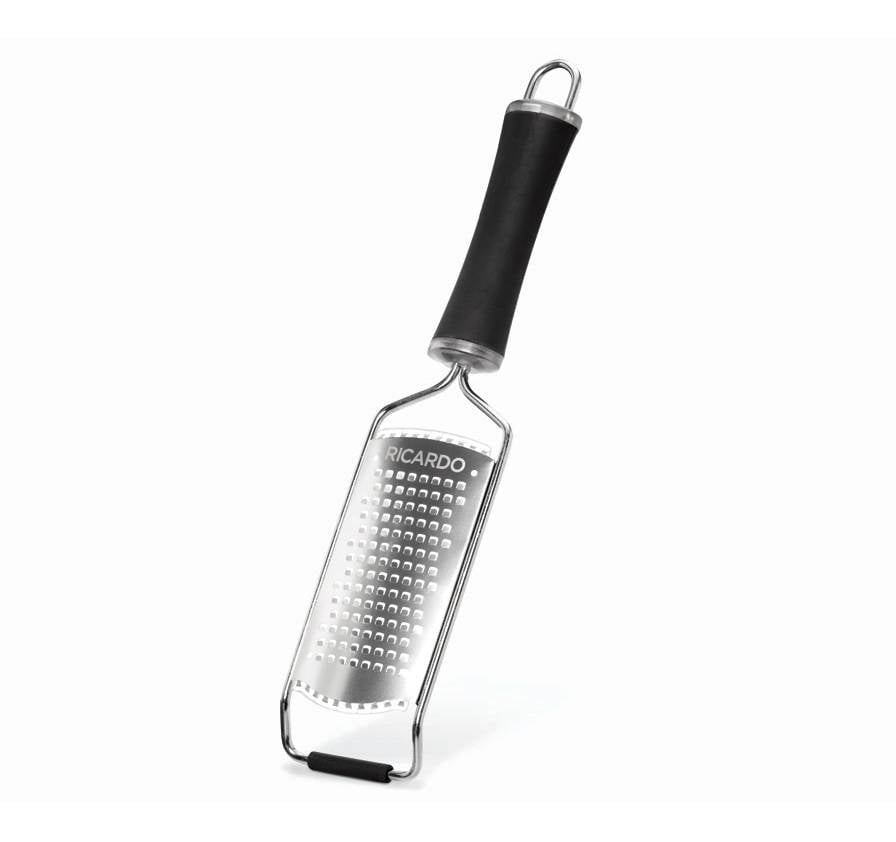 This large stainless steel grater with a medium blade is perfect for grating cheeses, chocolate or vegetables. The handle and the non-skid strip allows for a comfortable and secure grip.
16.99 $
SHOP NOW