Ingredients
Eggplant
Parmesan Breadcrumbs
Topping
Preparation
Eggplant
With the rack in the middle position, preheat the oven to 375ºF (190ºC). Line a baking sheet with a silicone mat or parchment paper.

On a work surface, cut the eggplants in half lengthwise. Using a paring knife, score the flesh of the eggplants without piercing through the skin. Season with salt and pepper.

In a large non-stick skillet over medium-high heat, brown the eggplants in the oil, cut-side down only. Transfer to the baking sheet, cut-side up. Bake for 40 minutes or until the flesh of the eggplants is tender. Set aside.
Parmesan Breadcrumbs
Meanwhile, in a small non-stick skillet over medium heat, toast the breadcrumbs in the butter. Remove from the heat and add the Parmesan. Mix to combine and let cool.
Topping
Spread the tomato sauce on top of the eggplants. Top with the mozzarella and Parmesan. Bake for 10 minutes or until the cheese is melted. Let cool for 10 minutes. Sprinkle the breadcrumbs and basil over top.

Delicious as a main dish. You can also serve alongside grilled meat cutlets.
To help you with this recipe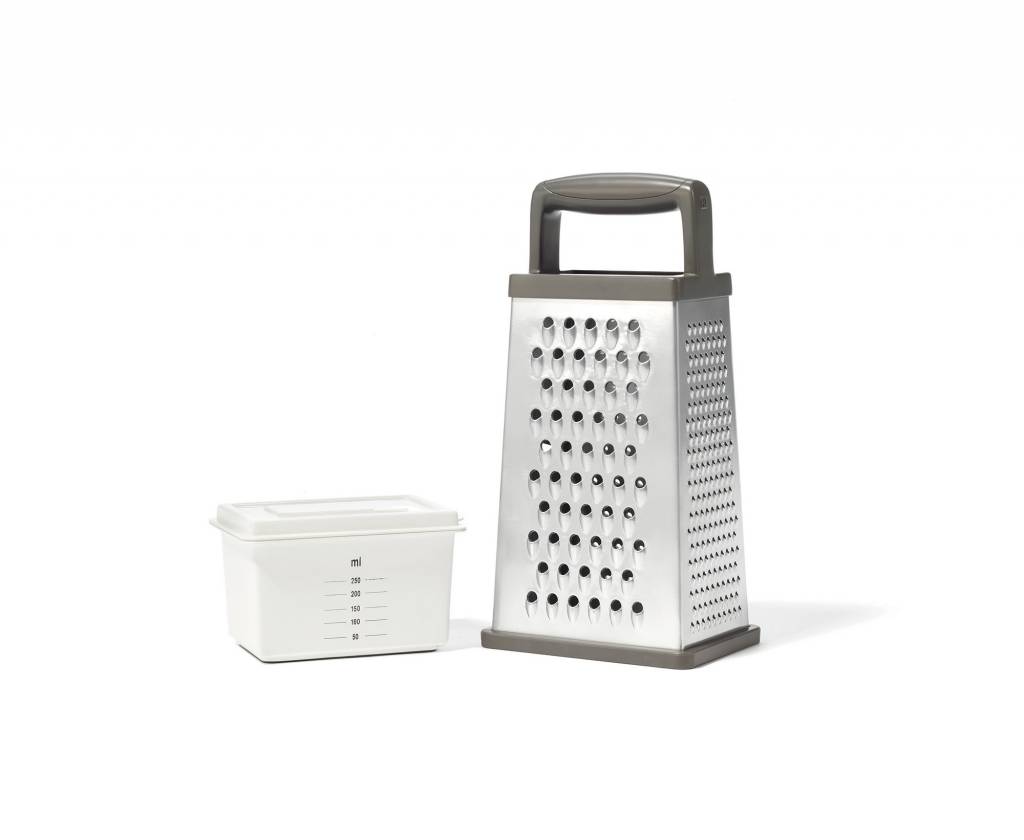 This 4-sided grater can do everything from zest lemons to grate potatoes. Its non-slip base provides comfort and stability. With the graduated container, freshly grated ingredients can be stored in the refrigerator.
29.99 $
SHOP NOW