This elegant dessert is a surefire winner: With a little planning, you'll come to the table with your deck stacked. Showcasing stars of the fall harvest season, this easier-than-pie preparation lets the pears keep their shape when enveloped in a snug pastry crust, hiding a little surprise of pecans and maple syrup in the middle. A reminder that good things come in small packages.
Preparation
Crust
In a food processor, mix the flour, icing sugar, baking powder and salt. Add the butter and pulse until the butter forms pea-sized pieces. Add the yogurt and water. Pulse until the dough just comes together. Using your hands, form it into a short log and wrap in plastic wrap. Chill for 30 minutes.
Pears
Meanwhile, combine the maple sugar, pecans, butter and flour in a bowl until the mixture is moistened and holds its shape when pressed with your fingers. Set aside.

Peel the pears, leaving the stems intact. Using a melon baller, core the pears from the bottom end. Fill the cavity with the maple sugar mixture.

With the rack in the middle position, preheat the oven to 375°F (190°C). Line a baking sheet with a silicone mat or parchment paper.

Cut the dough into 3 equal pieces. On a lightly floured surface, roll out one piece at a time into a 9-inch (23 cm) square. Cut each square into 2 triangles. Place a pear in the centre of the triangle. Starting with the right angle, wrap the dough around the pear. Continue folding the rest of the dough around the pear, leaving the top visible. Seal the seams of the dough with the egg wash. Place on the baking sheet. Brush with the egg wash.

Bake for 30 minutes or until golden. Serve hot or warm.
Note
The dough can be made in advance. Before your dinner party, prepare the fruit and bake right away to avoid oxidization. It can cool while you eat.
To help you with this recipe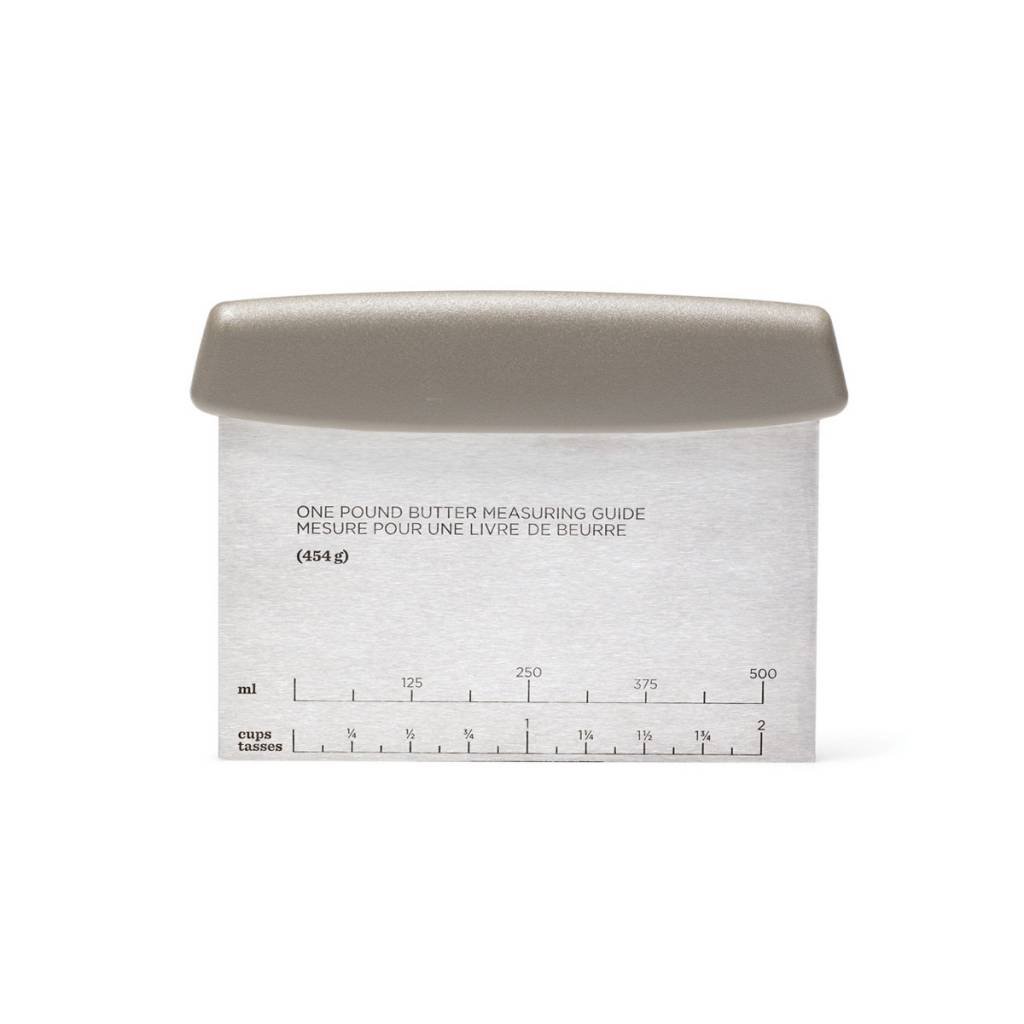 The RICARDO pastry blender and scraper is perfect for blending and dividing the dough into equal parts. The bevelled blade is ultra-durable, and the ergonomic handle provides a comfortable grip. It can also be used to scrape and organize excess dough and flour on a work surface.
10.99 $
SHOP NOW