It has the tangy-sweet taste of apple pie, the smooth, creamy texture of sugar pie and the golden-brown colour of maple syrup pie. Made with no added sugar, this out-of-the-box creation is love at first bite.
Ingredients
Filling
Crust
Preparation
Filling
In a large pot over medium heat, reduce the apple cider to 1 1/4 cups (310 ml), about 50 minutes. Skim, as needed. Remove from the heat. Add the maple syrup and let cool.
Crust
Meanwhile, in a food processor, combine the flour, baking powder and salt. Add the butter and pulse until the butter is pea-sized. Add the water and pulse until the dough comes together. Add more water, if needed. Remove the dough from the processor and form into a disc. Wrap in plastic wrap and refrigerate for 20 minutes.

On a lightly floured surface, roll out the dough to 1/8 inch (3 mm) thick. Place in a 9-inch (23 cm) pie pan. Trim the excess to 1/2 inch (1 cm) beyond the edge. Fold the excess dough onto itself to make a double-thick edge. Using your fingers, flute the dough for a decorative look.

With the rack in the middle position, preheat the oven to 375°F (190°C).

In a bowl, whisk together the flour and cornstarch. Add the egg and whisk to combine. Add the cream and apple-maple mixture. Whisk until smooth. Pour into the pie pan.

Bake for 35 minutes or until the filling is set and lightly browned. Set on a wire rack and let cool to room temperature before serving. The tart is best served the same day but can be stored for several days in the refrigerator. Delicious eaten alone or with vanilla ice cream.
Note
The miracle here is achieving a luscious, voluminous consistency—it fills the mouth almost like a flan—with the bare minimum: one egg and a little cream. The key is to combine the flour and cornstarch first, and work in the egg carefully to avoid clumping.
To help you with this recipe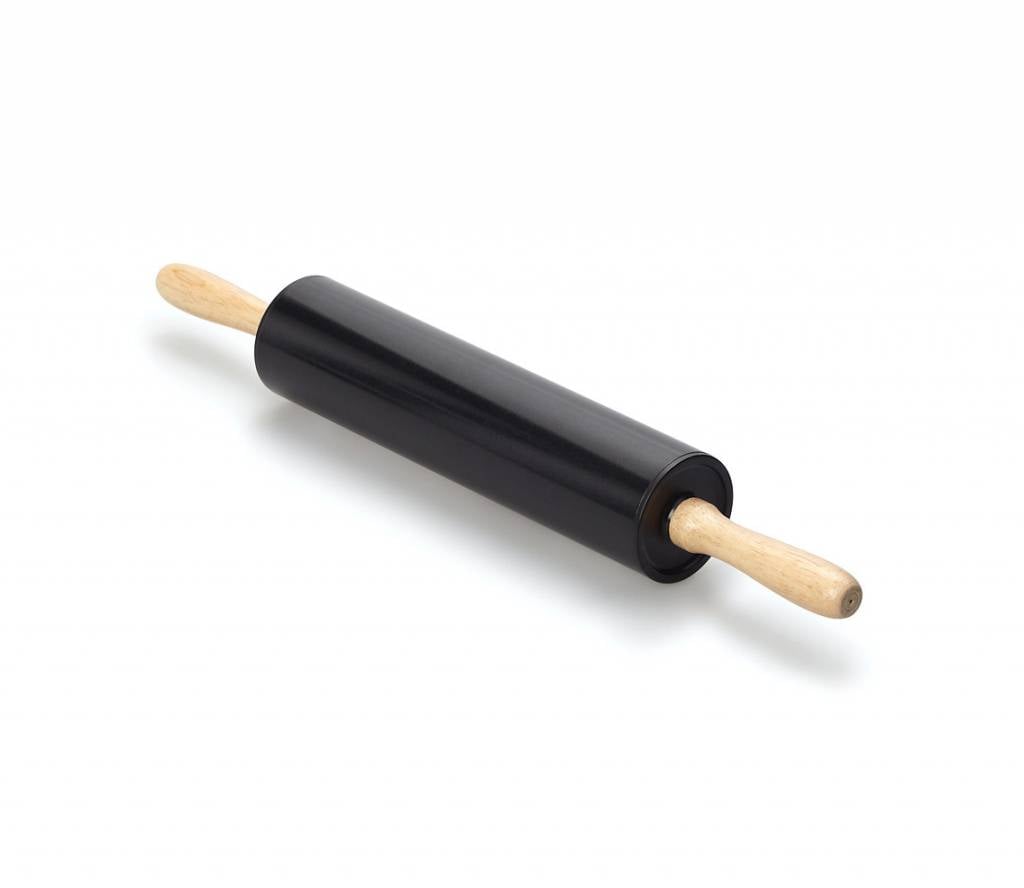 Every good cook should have this rolling pin in their kitchen. It is worthy of professional pastry chefs. This rolling pin is non-stick and solid, and hard wood handles provide stability and comfort.
20.99 $
SHOP NOW