Sicilian in origin, this pretty confection was inspired by our colleague Lydia, who prepares nougat every year based on an old family recipe. Our version is a tribute to pistachios, whose delicate flavour works wonderfully in all manner of sweet treats. A lot of commercially made nougats have a powdery texture; we tested our recipe until we achieved the perfect balance—not too dry, not too sticky. Irresistible!
Preparation
Generously butter an 11 x 8-inch (28 x 20 cm) baking dish.

In a high-sided pot, bring the sugar, corn syrup, honey, water and salt to a boil. Cook without stirring until a thermometer reads 252°F (122°C).

In a stand mixer fitted with the whisk attachment, beat the egg whites until stiff peaks form. With the machine running, drizzle 1/3 of the hot syrup over the egg whites, avoiding the whisk. Beat constantly until the mixture thickens, about 4 minutes.

Meanwhile, return the remaining syrup to the heat and continue cooking, without stirring, until a thermometer reads 315°F (157°C). With the machine running, drizzle all of the hot syrup over the egg whites, avoiding the whisk. Beat constantly until stiff peaks form again, about 10 minutes.

For this step, you need to work fast because the mixture will harden quickly. With the mixer on low, beat in the butter and vanilla. Using a spatula, fold in the pistachios. Spread the mixture evenly in the prepared baking dish, pressing it down firmly with lightly oiled fingers. Let set at room temperature until firm, about 2 hours. Unmould.

On a work surface, cut the nougat into squares with an oiled knife. Wrap each square in wax paper. The pistachio nougat will keep at room temperature for 3 weeks.
To help you with this recipe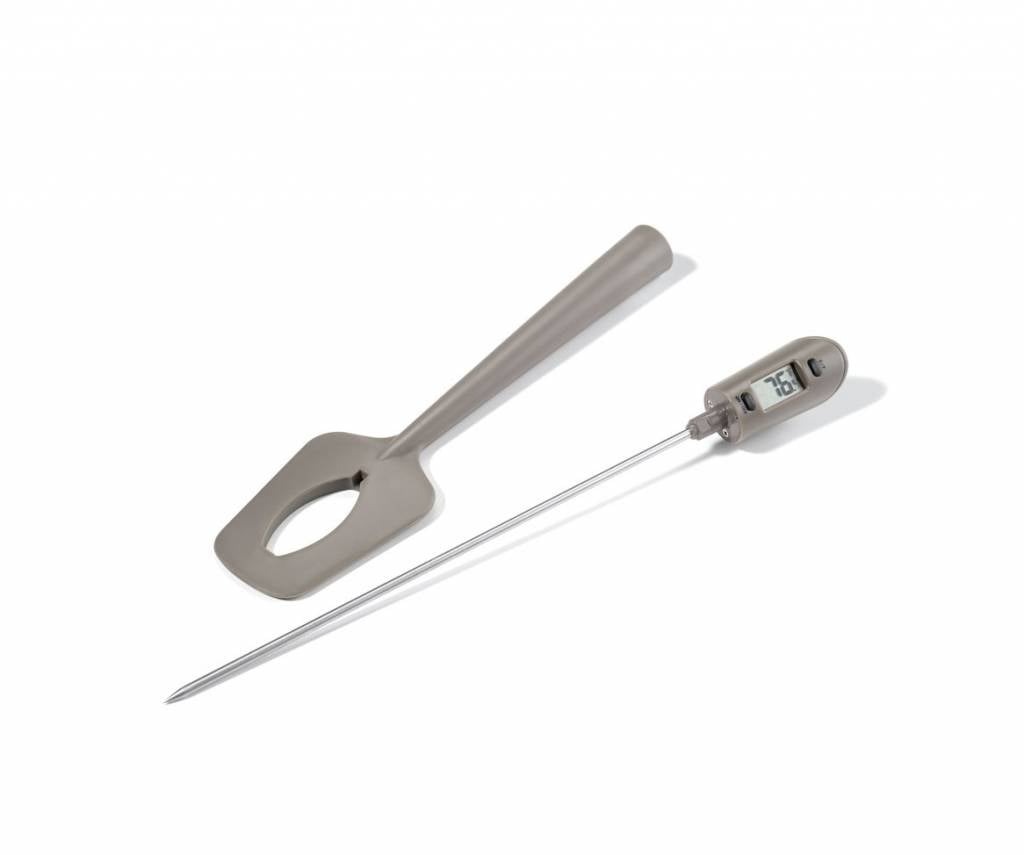 This spatula with an integrated thermometer can both be used to stir and to measure precise temperatures for preparations such as caramel or jams.
29.99 $
SHOP NOW