Looking for a few good game day eats? This easy recipe for spicy chicken wings will be a hit with your guests!
Preparation
Chicken Wings
Preheat the oil in a deep fryer to 350°F (180°C). Line a baking sheet with paper towels or a wire rack.

On a work surface, using a chef's knife, cut each chicken wing through the joints into three pieces. Set aside the two large pieces and discard the wing tips (the small pointed piece where there is no meat). Pat dry with paper towel.

In a large bowl, combine the cornstarch, salt and spices. Add the chicken and toss to coat well.

Fry half of the wings at a time for 15 minutes or until cooked through and golden. Watch out for splattering. Drain on the paper towel and keep warm.
Spicy Sauce
Meanwhile, in a small pot, combine all of the ingredients. Bring to a boil and simmer over low heat for 5 minutes or until reduced by half.

Transfer to a large bowl. Add the cooked chicken wings and toss to coat well in the sauce.
Note
Chicken wings are sold whole or trimmed. If whole, you will need to cut each wing as described in the recipe. Regardless of how you buy them, you will need a total of 24 pieces.
This recipe was created by Café RICARDO chef, Isabelle Deschamps-Plante.
To help you with this recipe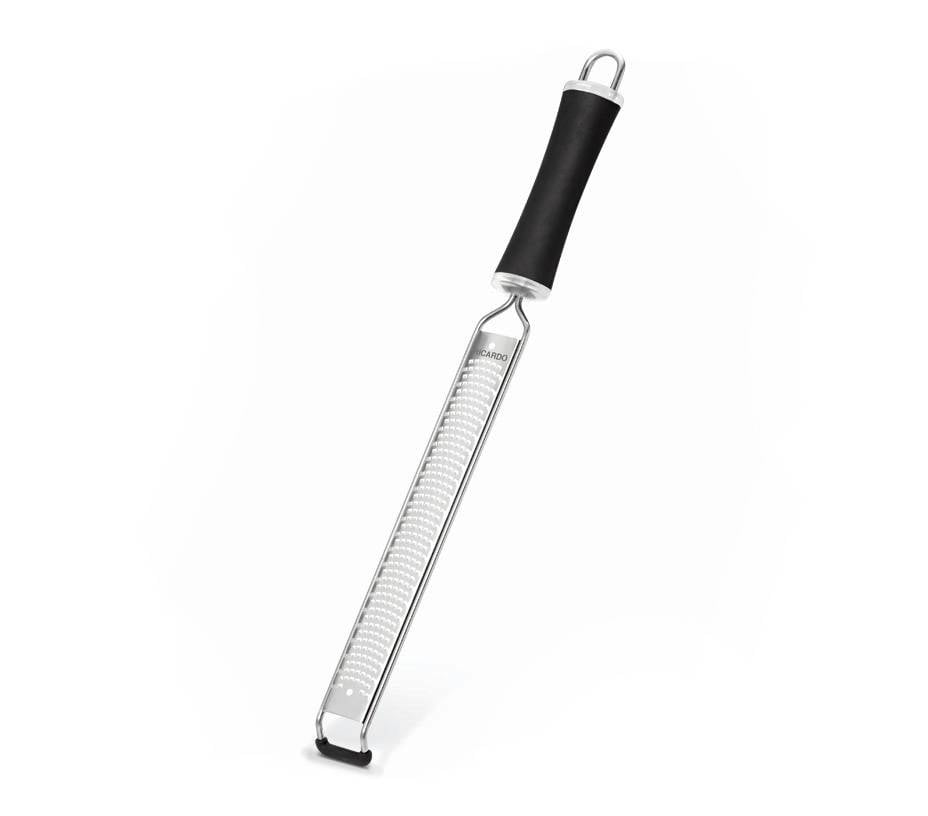 This long stainless steel grater with a fine blade is perfect for grating the zest of citrus fruits, as well as nutmeg or garlic. The handle and the non-slip strip allows for a comfortable and secure grip.
16.99 $
SHOP NOW