Mouth-watering mackerel—a well-managed fish with sustainable cred—takes centre stage here. Five minutes in the pan is all it takes for nicely crackled skin and fork-tender flesh. A foolproof weeknight protein to pair with our creamy, garlicky and herb-packed celeriac purée.
Ingredients
Celeriac Purée
Mackerel
Preparation
Celeriac Purée
In a large pot of salted boiling water, cook the celeriac for 18 minutes. Add the garlic and green onions. Continue cooking for 2 minutes. Remove from the heat. Stir in the parsley. Drain.

In a food processor, purée the celeriac mixture with the butter until smooth. Season with salt and pepper. Keep warm.
Mackerel
Off the heat, add the oil to a large non-stick skillet. Place the mackerel pieces skin side down in the skillet. Season with salt and pepper. Place a plate or another skillet on top of the fish to keep it flat while cooking. Cook over medium-high heat for 4 minutes or until the skin is nicely golden. Remove the plate. Turn the fillets over and continue cooking for 1 minute, without weighing them down. Set aside on a plate.

In the same skillet over medium-high heat, brown the green onions for 1 minute. Season with salt and pepper.

Divide the celeriac purée among four plates. Top with the fish, green onions, kohlrabi, watercress and a drizzle of olive oil. Season with pepper.
Note
Eco-friendly tip: Because mackerel reproduce quickly and have a low impact on ecosystems, Canada's Atlantic mackerel fishery has consistently been rated a "best choice" for consumers.
To help you with this recipe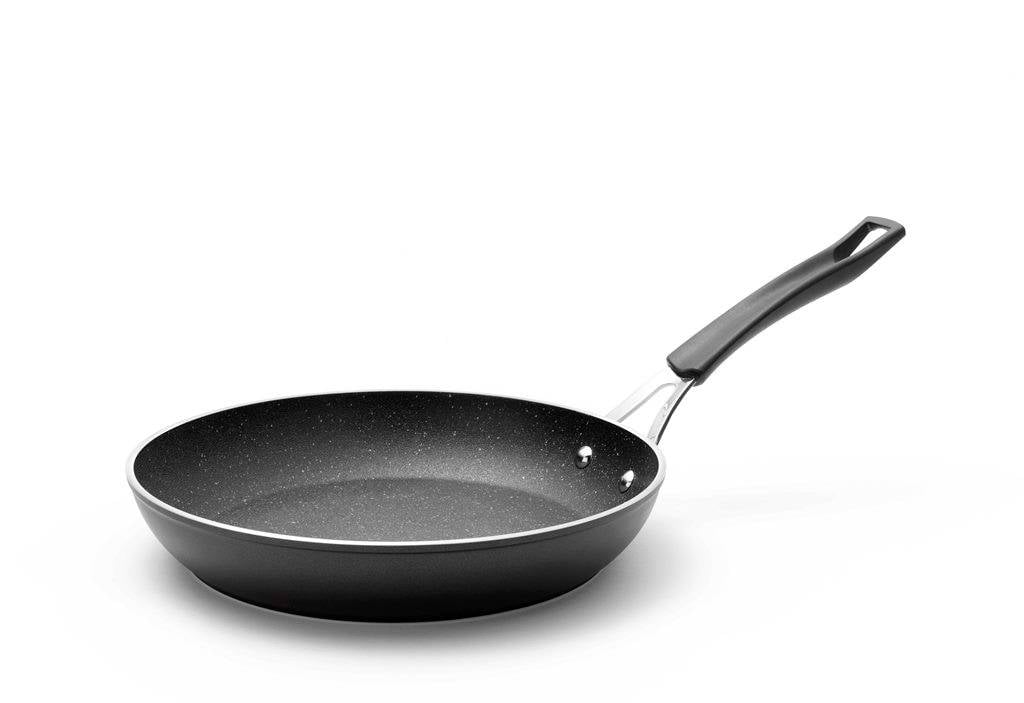 This forged aluminum frying pan is made with The Rock technology, a high-tech process that makes the pan three times more resistant than regular Teflon finish.
61.99 $
SHOP NOW