To create the lightest, fluffiest texture for our churro-like bites (crisp on the outside, tender on the inside), we got an assist from an unlikely ingredient: ricotta cheese. We can't get enough of these delightful doughnut strips, especially when dunked in maple syrup simmered with warming spices—a seasonal twist sure to impress.
Ingredients
Spiced Maple Syrup
Doughnuts
Preparation
Spiced Maple Syrup
With a mortar and pestle, crush the peppercorns with the cinnamon, cardamom, cloves and chili pepper. Transfer to a small pot and combine with the maple syrup. Bring to a boil. Remove from the heat and let infuse for 10 minutes. Strain through a fine sieve. Keep warm.
Doughnuts
Meanwhile, preheat the oil in a deep fryer to 350°F (180°C). Line a baking sheet with paper towels.

In a bowl, combine the flour, baking powder and salt.

In another bowl, combine the sugar, eggs and ricotta. Add the dry ingredients and mix until smooth. Transfer to a pastry bag fitted with a large star tip.

Pipe out a log of dough about 4 to 6 inches (10 to 15 cm) long and cut it off with scissors, letting it fall gently into the hot oil. Repeat with the remaining dough, frying only a few doughnuts at a time until they are nicely golden, about 3 minutes, turning halfway through. Watch out for splattering. Drain on the paper towels.

Serve the doughnuts with the warm maple syrup for dipping.
To help you with this recipe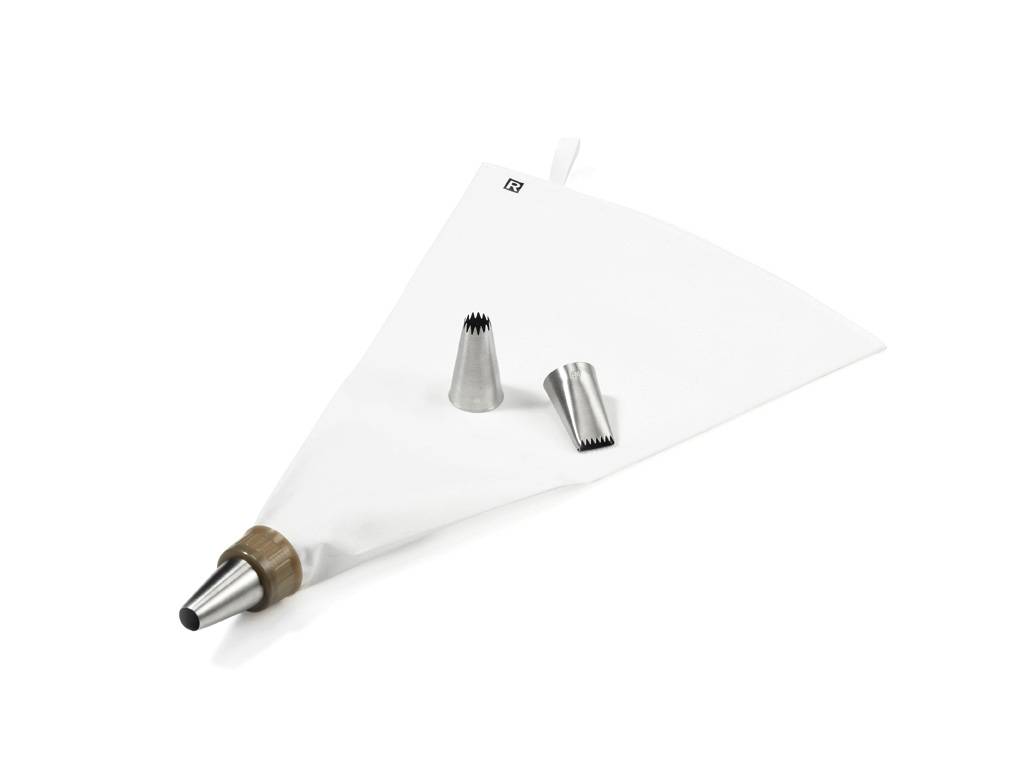 This pastry bag and set of three large tips is perfect for making cream puffs, macaroons and meringues. You can change tips while using the pastry bag, thanks to the practical adapter included in the set.
23.99 $
SHOP NOW