Our Easter egg-inspired vacherin (a French dessert made with meringue, whipped cream and fruit) is a trip for the senses. Crispy maple meringue serves as a nest for a crunchy layer of maple and cornflakes, a dollop of feather-light whipped cream and a quenelle of delicate pear sorbet. Brunch, meet your sweet new friend!
Preparation
With the rack in the middle position, preheat the oven to 250°F (120°C). Line a baking sheet with parchment paper.

Place the egg whites in a bowl. Set aside.

In a pot, bring the maple syrup to a boil. Cook on high without stirring until a thermometer reads 242°F (117°C), about 2 minutes. Remove from the heat.

With an electric mixer on medium speed, beat the egg whites until frothy. With the mixer running, drizzle the hot syrup over the egg whites, avoiding the beaters. Increase the speed and continue to beat until the meringue forms stiff peaks, about 5 minutes.

On the prepared baking sheet, spoon 1/3 cup (75 ml) of the meringue at a time to form 8 balls, evenly spacing them out. With a wooden spoon or spatula, make a well 4 inches (10 cm) wide at the centre of each ball. Sprinkle the well with the cereal and maple sugar flakes.

Bake for 2 hours. The meringues will be slightly soft and may not be completely dry. Turn off the oven and leave the meringues there to dry for 1 hour, keeping the oven door slightly ajar with a wooden spoon. Remove and let cool completely on the baking sheet, about 2 hours. The meringues will harden. Carefully peel them off the parchment paper.

In a bowl, beat the cream, sugar and vanilla with an electric mixer until stiff peaks form. Spread the whipped cream over the centre of each meringue. With two spoons dipped in warm water, make quenelles (elongated ovals) of sorbet (or make balls of sorbet with an ice cream scoop) and place on top of each meringue. Serve immediately.
To help you with this recipe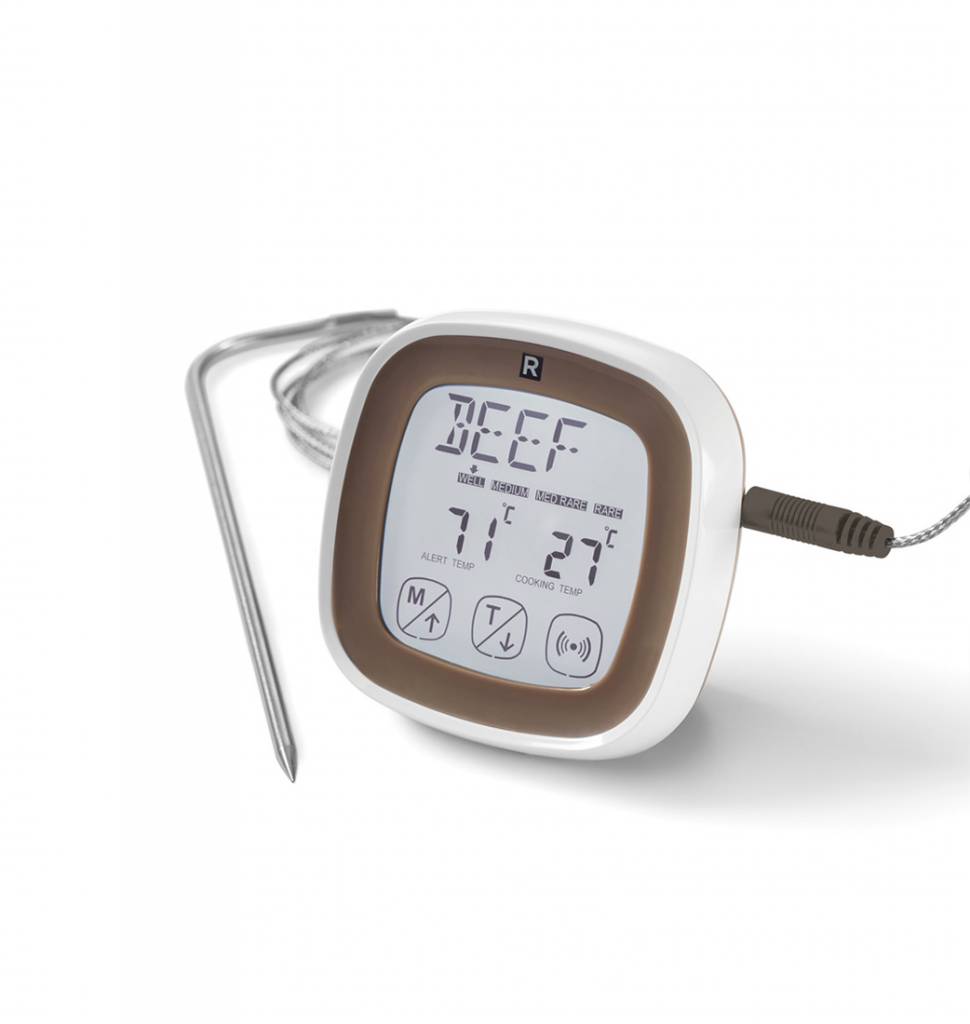 This thermometer is the secret to cooking turkey, chicken or cake to perfection. It can measure temperature directly in the oven thanks to its resistance to high temperatures.
38.99 $
SHOP NOW