Looking for a deliciously crisp and airy pavlova? Look no further than our best-ever recipe, topped with a luscious lemon curd and fresh berries.
Ingredients
Meringues
Lemon Curd
Mascarpone Cream
Toppings
Preparation
Meringues
With the rack in the middle position, preheat the oven to 200°F (95°C). Line a baking sheet with a parchment paper.

In a small bowl, combine the cornstarch and lemon juice.

In a bowl, beat the egg whites until frothy. Gradually add the sugar, beating constantly, until stiff peaks form. Using a spatula, gently fold in the cornstarch mixture.

Using a 1/3-cup (75 ml) ice cream spoon, form 8 balls of meringue and place on the baking sheet, evenly spacing them out. With a wooden spoon or spatula, make a well at the centre of each ball.

Bake for 2 hours or until the meringues are dry and no longer stick to the parchment paper. Turn off the oven and leave the meringues there to dry for 2 hours, keeping the oven door slightly ajar with a wooden spoon.
Lemon Curd
In a pot off the heat, whisk together the sugar, egg yolks, egg and lemon zest until smooth. Add the lemon juice and butter. Cook over medium heat, stirring constantly and scraping the bottom and sides of the pot, until the mixture thickens and is just starting to boil. Remove from the heat. In a sieve set over a bowl, strain the curd to extract the lemon zest.

Cover with plastic wrap directly on the surface of the curd. Let cool and refrigerate for 1 hour or until completely chilled.
Mascarpone Cream
In a bowl, beat the mascarpone and sugar until smooth and creamy. Add the cream and vanilla. Beat until soft peaks form.
Toppings
Divide the lemon curd among the meringues. Garnish with the mascarpone cream and fruit. Top with a few mint leaves, if desired.
To help you with this recipe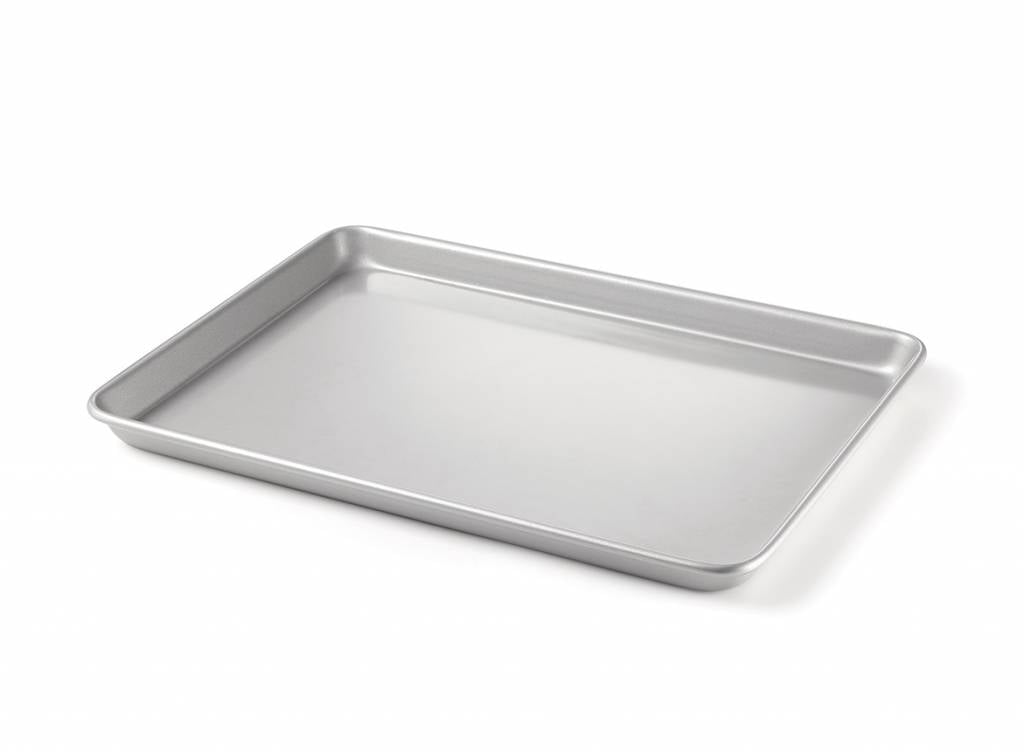 This must-have cooking accessory is perfect for baking cookies, pastries, meat or a whole meal making sheet pan dinner and getting the weeknight meal on the table fast.
25.99 $
SHOP NOW