This cozy fall recipe starring tender braised beef and seasonal squash, tossed with al dente pappardelle pasta, will become a family favourite.
Preparation
With the rack in the middle position, preheat the oven to 350°F (180°C).

In a large pot over medium-high heat, brown half of the meat at a time in the oil. Season with salt and pepper. Set aside on a plate.

In the same pot over medium heat, soften the onion, carrot, celery and garlic for 2 minutes. Add the tomato paste and cook 1 minute while stirring. Deglaze with the wine and let reduce by half. Return the meat to the pot and add the veal stock. Bring to a boil and cover.

Transfer to the oven and cook for 2 hours or until the meat is tender. Remove from the oven. Shred the meat by pressing on it with a wooden spoon.

Meanwhile, in a small bowl, combine the Parmesan, parsley and lemon zest. Set aside.

In a large pot of salted boiling water, cook the squash for 5 minutes. Remove the squash with a slotted spoon and add to the pot of beef.

In the same pot of boiling water, cook the pasta until al dente. Reserve 1 cup (250 ml) of the cooking water. Drain the pasta and add to the pot of beef. Add 1/2 cup (125 ml) of the cooking water and half the Parmesan mixture. Reheat everything for 1 minute, stirring to coat the pasta in the sauce. Add more cooking water, if desired. Adjust the seasoning. Divide among four plates and garnish with the remaining Parmesan mixture.
To help you with this recipe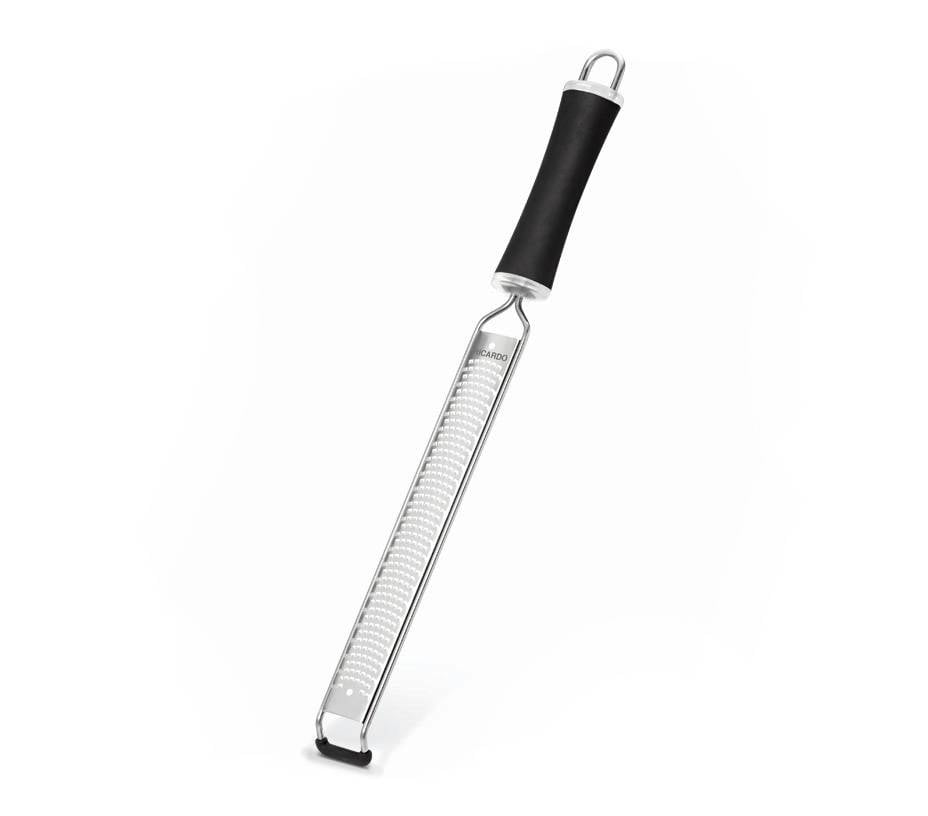 This long stainless steel grater with a fine blade is perfect for grating the zest of citrus fruits, as well as nutmeg or garlic. The handle and the non-slip strip allows for a comfortable and secure grip.
16.99 $
SHOP NOW